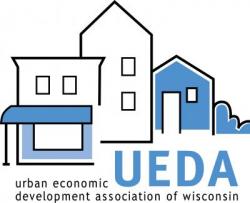 UEDA Community News - April 2015
This newsletter is sent to current members each month and features links to articles, upcoming events and activities of interest. We hope you find this membership service informative and useful!
If you have articles, announcements or a suggestion for a future newsletter, contact
Kristi@uedawi.org
Welcome to these New & Returning Members!
Helen Bader Foundation
---
In Recognition: Transitions & New Beginnings
UEDA would like to recognize two individuals for their leadership & service, who have announced that they are transitioning out of their long-term positions.
Leo Ries will be leaving LISC Milwaukee as of

April 30 after 15 years as its Executive Director. At LISC, Leo led

neighborhood development initiatives, helped spearhead a safety partnership program and relaunch the Associates in Commercial Real Estate (ACRE) program. We know that whatever the future has in store for Leo, it will be tied to neighborhoods within the Milwaukee community. We thank him for his leadership and service!
This is also our opportunity to tell you that as of May 1, Bill Johnson will be leaving UEDA, after serving as Executive Director for nearly 9 years. His ability to help form strong collaboratives such as Take Root Milwaukee (initially known as the Milwaukee Homeownership Consortium) and keep individuals engaged in a variety of economic development efforts has been instrumental to UEDA's success. Look for a more formal announcement from us in the next week as the transition progresses. We extend our best wishes to Bill as he moves on to a new chapter in his professional life, knowing that we'll see him in the UEDA Community in the future!
---
Carnival Milwaukee Partner Feature
Each month we will feature restaurants or caterers who participated in this year's Carnival Milwaukee Food Tasting. They are locally owned and operated businesses that contribute to the local economy and vitality of our community. We encourage you to patronize and support them!

Ávia Cakes
Phone: 414-467-5680 * aviacakes1@yahoo.com
Ávia Cakes offers homemade dessert cakes made with non-traditional frosting for customers interested in unique made to order cakes. Customers may choose from seventeen varieties or customize a cake that satisfies their palate at no additional cost. We provide a diverse selection of one, two or three layer cakes and cupcakes. www.aviacakes.vpweb.com and find them on Facebook: Àvia-Cakes-LLC
Bosley on Brady
815 E. Brady Street, Milwaukee, WI 53202 * Phone: 414-727-7975 * www.bosleyonbrady.com
A neighborhood gem! American cuisine with a Key West influence offering creative, tropical twist on fresh seafood including Florida Grouper, Brown sugar salmon, Shrimp & Grits and hay tuna. Steaks include a tender filet, bone-in rib eye, NY strip and a Strauss Veal chop. Save room for our authentic Key Lime pie, blueberry cobbler, with Purple Door ice cream. Happy Hour is Monday thru Friday from 4-6pm – all drinks and appetizers are offered at VERY reduced prices! Walk in and you feel like you are a part of "Cheers"! Best and friendliest Happy hour in Milwaukee.
---
UEDA Member Milestones

Congratulations to Scale Up Milwaukee's Class of 2015
Scale Up Milwaukee hosted their Scalerator Finale luncheon, held on March 20, 2015, and featuring the newest graduating class and a plethora of supporters.The luncheon honored all players in the 'entrepreneurial ecosystem' who have positively impacted business growth in the region. Read more here >>

Kiva Zip Already Funding Milwaukee Entrepreneurs
Though it launched just two months ago, Kiva Zip has already assisted numerous area entrepreneurs including UEDA Member Angela Moragne of That Salsa Lady, to secure zero-interest loans to help grow their business. The loan program is made possible with the help of local trustees like Wisconsin Women's Business Initiative Corporation (WWBIC) and the Isabel and Alfred Bader Fund.
Read more here >>

Woman of Influence Honored
Congratulations to UEDA Members Nina Johnson (Guaranty Bank) and Cindy Krahenbuhl, (Guest House of Milwaukee) for being recognized as a Woman of Influence by the Milwaukee Business Journal. We are proud to know you, to work with you both, and most importantly, proud of your accomplishments!
---
UEDA Member Spotlight: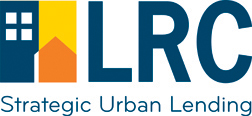 Legacy Redevelopment Corporation
Legacy Redevelopment Corporation is pleased to introduce
their new look and simplified name. We'll be featuring them next month on UEDA's website and on social media. Meet the revitalized LRC, learn more about their work in the community and view their new website at lrcmke.com.
UEDA currently has two individual office spaces available for lease! Located within a shared space; includes access to internet, conference room/meeting space, janitorial and other services. Reasonable rent rate; negotiable. Location: 2212 N. Martin Luther King Drive, Milwaukee. For information, call (414) 562-9904
or email bill@uedawi.org and forward onto your networks!

MANDI Award Winners Announced!
Hosted by LISC Milwaukee, award finalists were selected in a number of categories and winners were announced at a gala on April 15 to a crowd of 840 people.

Brewers Community Foundation Public Space Award:
HOME GR/OWN's Ezekiel Gillespie Park
BMO Harris Bank Cornerstone Award:
Rotary Club of Milwaukee
Northern Trust Navigator Award:
Venice Williams of Alice's Garden
PNC Trail Blazer Award:
Sisters Diversion Project, The Benedict Center
State Farm Building Blocks Award:
UWM Joseph J. Zilber School of Public Health
Wells Fargo People's Choice Award:
Cream City Gardens and Rain Harvesting Project, Guest House of Milwaukee; Sisters Diversion Project, The Benedict Center; Express Yourself Milwaukee

Anti-Violence Plan Targets Poor Neighborhoods
The plan was recently announced by a coalition of city officials, local activists and neighborhood groups and the new initiative will provide community members with violence intervention, workforce development, and education- and health-related services in an effort to improve life conditions for residents. Read more >>

Help Milwaukee NNS Share Milwaukee's Untold Stories
Milwaukee Neighborhood News Service has launched an Indie GoGo campaign that seeks to enhance their impact by putting four high-quality cameras in the hands of community members to let them tell their own stories. Learn more and Support them here >>

Breaking down racial barriers in Milwaukee
Milwaukee residents share their visions for building a better Brew City in this onMilwaukee special feature. Read here >>

Job Opportunities

LBWN is seeking to hire Neighborhood Plan Coordinator that is bilingual in English and Spanish, to be responsible for planning, coordinating, and carrying out comprehensive revitalization in accordance with the LBWN Quality of Life Plan, working together with local organizations, residents, government agencies, consultants, businesses, and local service providers.
Visit www.lbwn.org/jobs for job description.

WWBIC is seeking to fill two Milwaukee office positions
Urban Small Business Consultant: This full-time, limited-term position is responsible for coordinating and expanding WWBIC's small business technical assistance and education programs in urban communities in Milwaukee. Job description >>
Financial Coach: This full-time exempt position is responsible for the coordination of WWBIC's financial capability programs and individual development account asset building tools.
Job description >>
Skills Needed for the Future Nonprofit Sector
The number of jobs in the U.S. nonprofit sector grew during the 2001-2010 period. During the same period, the number of jobs in the for-profit sector declined. A recent Fast Company article examined those statistics and asked the question, "What will it take to get a nonprofit job in 2020?"
Find out here >>

Upcoming Training Events & Classes

Nonprofit Center of Milwaukee
May 13: Build a Structure of Success
This series is designed for new volunteer managers and those wanting a review of the principles and strategies to recruit and manage volunteers. Plan to attend one session - or all three. Details & Registration >>
National Small Business Week: May 4-8, 2015
National Small Business Week recognizes the critical contributions of America's entrepreneurs and small business owners through a variety of events, webinars and workshops.Sign up now for free webinars and search for events near you at https://www.sba.gov/nsbw/nsbw >>

Book a Business Librarian: May 4-8, 2015
Have a business question? Ask an expert! Work one-on-one with Milwaukee Public Library business on your business plan, identifying your best customers and competitors, creating marketing materials, and more! View the flyer for available dates and times >>

Upcoming Training Events & Classes

Wisconsin Women's Business Initiative Corporation (WWBIC)
May 12: WWBIC Loan Process: A-Z
Join an interactive roundtable discussion with a WWBIC loan officer and learn what to expect when applying for a WWBIC business loan.
Details & Registration >>

UWM Small Business Development Center
First Steps to Starting a Small Business
Get the information and skills you need to open a business in this fast-paced, three hour course. Details here >>
---
Wine Not?
Wednesday, May 6 from 5:00pm - 8:00pm | The Box
Join The Guest House of Milwaukee for an indulgent evening of fine food from Ferrantes and exclusive wine from Sendik's. All event proceeds benefit the Guest House of Milwaukee Details & Tickets >>

HWCC 9th Annual Business Awards Luncheon, "Celebrating a Journey of 40 Years"
Thursday, May 7 from 11:00am - 1:30pm | Tripoli Shrine Center
Please join the Hmong Wisconsin Chamber of Commerce as they reflect on and celebrate 40 years of the Hmong in the United States. Details & Registration >>

8th Annual Mining for Silver Dinner and Auction
Thursday, May 7 from 5:30pm-9:00pm | Tripoli Shrine Center
Join Layton Boulevard West Neighbors and the Silver City Neighborhood for a wonderful event that helps to support neighborhood revitalization efforts on Milwaukee's south side. Details & Registration >>

Mothers Day Bruch with Lisa Kaye Catering
Sunday, May 10 from 10:00am - 3:00pm | H.L. Palmer Lodge
Reserve your spot today for a fabulous mother's day brunch. Details and Contact Information >>
Historic Milwaukee Spaces & Traces Tour
Saturday, May 16 from 9:00am - 5:00pm
Tour eight landmark homes in Layton Boulevard Neighborhoods and hear a lecture from historian and author John Gurda. Tickets available >>
27th Annual Salute to Hispanic Women Conference & Awards Luncheon
Monday, May 18 from 8:00am - 1:30pm | The Phister Hotel
"Latinas in the New Economy" celebrates outstanding women leaders in our community, and promotes the inspiring entrepreneurship and steadfast self-sufficiency they exemplify. The event starts with collection of dynamic workshops focused on leadership, self-empowerment, entrepreneurship and wellness, followed by a conference luncheon. Details & Registration >>

20th Annual Avenues West Association Luncheon
Thursday, May 21 from 11:30am - 1:30pm | Marquette University, Alumni Memorial Union
Hear featured speaker, Kelly Grebe,Chief Legal and Corporate Services Officer, MillerCoors and see who will be honored with an Impact and Community Investment Award. Details & Registration >>

Save the Date: Water Summit 2015
June 23 & 24 | The Phister Hotel
This year's theme, "Creating a One Water Region," focuses on a model that connects and enhances historically independent "water silos" to create a more efficient, effective and comprehensive water system for a region with the priority to improve water quality, knowledge-based stewardship, and water sustainability.​ Details & Early Bird Registration here >>
---
This bulletin is a service for our members. If you would like to know how you can become a UEDA Member, contact us at the phone number below or visit our website for details.
---
2212 N. Dr. Martin Luther King Jr. Drive, Milwaukee, WI 53212 * 414-562-9904 * www.UEDAWI.org