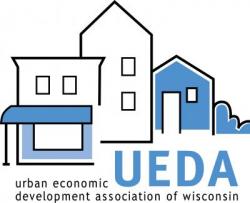 UEDA Community News - August 2015
This newsletter is sent to current members each month and features links to articles, upcoming events and activities of interest. We hope you find this membership service informative and useful!

If you have articles, announcements or a suggestion for a future newsletter, contact jessica@uedawi.org.
Welcome New & Returning Members: (as of 8/26/15)
Agape Community Center, Burleigh Street CDC, Community Insurance Information Center, Forward Community Investments, Greater Milwaukee Association of Realtors, Greater Milwaukee Foundation, Guest House of Milwaukee, IFF, Julia O'Connor (Administrative Triage), Keith Stanley (Avenues West Association), Layton Boulevard West Neighbors, Lynnea Katz-Petted (Rebuilding Together Greater Milwaukee), Metro Milwaukee Fair Housing Council, Milwaukee County Economic Development Division, Milwaukee Habitat for Humanity, Milwaukee Urban League, Mueller Communications, Nina Johnson (Guaranty Bank), Northwest Side CDC, Peter Richardson (Northwestern Mutual), Southeastern Wisconsin Regional Planning Commission (SEWRPC), We Energies, Wisconsin Community Services, Wisconsin Partnership for Housing Development, YWCA Southeast Wisconsin

UEDA Community Gathering celebrated Members, Partners and Volunteers
Thank you to the nearly 50 members, colleages and partners that joined us at our Annual Community Gathering. We proudly recognized the following individuals who have stood out for their commitment to the community and UEDA:
Gary Goyke - Extraordinary UEDA Board Member

Leigh Kunde - Extraordinary UEDA Community Partner

Marjorie Rucker - Extraordinary UEDA Volunteer
We also announced the release of UEDA's 2014 Impact Report, which showcases the impact of our work on collaborative projects providing technical assistance and connecting the sector. View event photos here!

Save the Date for the UEDA Annual Community Development Summit!
Our annual Community Development Summit will be held on Wednesday, October 21st.
We will be focusing on the changing landscape of work and what opportunities and challenges that brings - especially for boys and men of color in Milwaukee.
Now's the time...renew your UEDA Membership!
Annual renewals went out at the end of July - if you received a letter from us, that means it's time to renew your membership with UEDA. This newsletter will be your last as a current UEDA Member! So keep the good news coming into your inbox by renewing your membership online today. The UEDA Community Newsletter is just one of the many benefits you receive as a UEDA member - so don't hesitate!
---
Carnival Milwaukee Partner Feature
Each month we feature restaurants or caterers who participated in this year's Carnival Milwaukee Food Tasting. They are locally owned and operated businesses that contribute to the local economy and vitality of our community. We encourage you to patronize and support them!

HeartLove Place
3229 N. Martin Luther King Drive, Milwaukee, WI 53212
Phone: 414-372-1550 * www.heartloveplace.org
HeartLove Place is a nonprofit ministry located in the heart of Milwaukee's Harambee neighborhood that provides programs and services for children and families. In addition, banquet & catering services are offered to meet the needs of the community through a 300-person capacity banquet facility and catering.
Immy's African Cuisine
Phone: 414-406-1796 * www.immysafricancuisine.com
Immy's Appetizers offers an exciting variety of delicious ethnic and creative cuisine that will please any crowd for any occasion. We take pride in delivering the best authentic East African dishes you will experience.
---
LISC Milwaukee announced that Laura Bray has been hired as their new executive director. Bray has a 20-year career in community and economic development, and served as the executive director for the successful Menomonee Valley Partners, Inc. from 2004-2014. Read more >>
Select Milwaukee has published their annual report 'Our Story: 2014'. Review the important work their team does to build a united, thriving Milwaukee - one homeowner at a time. View here >>
The Milwaukee Center for Independence is the first tenant to move into the new Innovations and Wellness Commons, a renovation project being spearheaded by Walnut Way Conservation Corp. MCFI will use the commercial kitchen space, share it with The Juice Kitchen, as well as an Outpost Natural Foods "pop-up store." Read more >>
UEDA currently has TWO office spaces available for lease!

Located within a shared space; includes access to internet, conference room/meeting space, janitorial and other services. Reasonable rent rate; negotiable. Location: 2212 N. Martin Luther King Drive, Milwaukee. For information, call (414) 562-9904. Please forward to your networks!


Bike Ride Unites Harambee and Riverwest Neighborhoods
The Unity Ride, organized by Connect 53212, aimed to bridge the racial divide that runs along Holton Street. Read more >>

Regional Transportation System Needed
This article suggest that a new governmental transportation unit is needed to oversee all transit options in a region that stretches beyond just M7.
Read the op-ed here >>

WWBIC has announced the guest speaker line-up in their Strong Women, Strong Coffee networking series that will begin in early September. Find dates here or call them at 414-263-5450.


Happy Half Birthday to Kiva Zip!

Over the past 6 months, Kiva City Milwaukee has fully funded 39 entrepreneurs in the Greater Milwaukee Area and 52 entrepreneurs in the State of Wisconsin, with a loan volume of $231,100 and $288,550, respectively. View their latest e-news and consider becoming a Kiva lender! >>
New Funding Collaborative
Bader Philanthropies, Greater Milwaukee Foundation, Herb Kohl Charities, Northwestern Mutual Foundation, and United Way of Greater Milwaukee & Waukesha County have formed a funding collaborative that will support Milwaukee Succeeds over the next four years. Read more >>

Public Policy Forum Research on Community Development Funding
To better understand the extent to which local community development efforts have been impacted by federal, state, and local government funding levels, the Forum examined trends for nine heavily utilized programs in three broad service categories. Read more here and download the report here >>

Upcoming Training Events & Classes with UEDA Member, NPCM

Nonprofit Center of Milwaukee
September 17: Legal Issues & Documents
Guides you in completing the necessary forms to become a 501(c)(3).
Details & Registration >>
Entrepreneurs encouraged to enter the "Dolphin Pool"

The Riverworks Business Improvement District is hosting a competition for creative entrepreneurs called Dolphin Pool. Free to enter for a great opportunity to network and gain exposure for your existing business or new business idea. Applications are due September 1.
Learn more >>

Both the City of Milwaukee and WERCBench Labs have received $50,000 grants as a result of Small Business Association-funded initiatives to empower small businesses. Read more >>

WWBIC reaching out to businesses in the Transform Milwaukee area, offering a special lending program made possible by WHEDA. Funds can be used for start-up capital, inventory and equipment, business expansion, working capital/lines of credit and professional services like accounting & marketing. Let WWBIC help you achieve your goal of starting, growing, or expanding your small business in 2015! For more information and a personal visit to your business, contact Renée at 414-395-4548 or renee.lindner@wwbic.com

Governor's Marketplace 2016 Pre-Event Workshops
These free sessions will give you an overview of locating the right opportunities for your business, develop a practical and strategic action plan, as well as advice on overcoming common obstacles businesses face in the government market. More information >>

Upcoming Training Events & Classes with UEDA Members


Wisconsin Women's Business Initiative Corporation (WWBIC)
View the Fall 2015 schedule for a list of all upcoming free and low-cost classes. Register online or call your local WWBIC office register via telephone.

UWM Small Business Development Center
The SBDC provides a variety of training sessions and educational resources that can help you start a successful business.
View opportunities here >>
---
NWSCDC Summer Fête
September 1 | Milwaukee County Historic Center | 5:30pm - 7:30pm
Enjoy cocktails and appetizers while networking with Milwaukee-business leaders and learning about the NWSCDC's programs and services! Details and Registration >>
Silver City International Food & Art Walk
September 12 | National Ave (33rd to 35th Streets) | Noon - 5:00pm
Celebrate the rich cultural diversity of the Silver City neighborhood and sample ethnic cuisine from countries spanning the globe while also enjoying live art performances, free live music, free activities for kids and displays from local businesses! Event Details >>
Annual Riverworks Week
September 15-19 at Various Locations
Numerous events are aimed at networking, business development, the exchange of ideas and re-branding the Riverworks community as the perfect community to start your creative enterprise.
Event Details >>

---
This bulletin is a service for our members. If you would like to know how you can become a UEDA Member, contact us at the phone number below or visit our website for details.
---
2212 N. Dr. Martin Luther King Jr. Drive, Milwaukee, WI 53212 * 414-562-9904 * www.UEDAWI.org