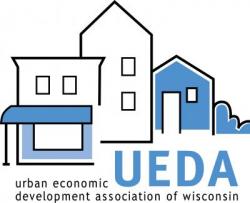 UEDA Community News - August 2016
This newsletter is sent to current members each month and features links to articles, upcoming events and activities of interest. We hope you find this membership service informative and useful!
If you have articles, announcements or a suggestion for a future newsletter, contact jessica@uedawi.org.
Welcome to these New & Returning Members!
Community Insurance Information Center, Greater Milwaukee Foundation, Gary Goyke (Goyke & Associates), Bader Philanthropies, US Small Business Administration, and George Calaway (G. Calaway Realty, LLC).

And thank you to our Members and partners that joined us on August 18 for our
Annual Commuinity Gathering! Check out photo's and a recap of the evening here.
---
Save the Date!
UEDA's Annual Community Developent Summit
Wednesday, October 26 from 8am to 2pm | St. Marcus Lutheran School
This year, we are excited to partner with the Greater Milwaukee Committee on their MKE United: Greater Downtown Action Agenda. The summit will focus more specifically on civic engagement as an avenue to ensure downtown development reaches and positively impacts the surrounding neighborhoods. We are still finalizing details -- look for an invitation with more information soon!
---
Carnival Milwaukee Partner Feature
Each month we feature restaurants, caterers or vendors who participated in this year's Carnival Milwaukee Food Tasting. They are locally owned and operated businesses that contribute to the local economy and vitality of our community. We encourage you to patronize and support them!

GreenHearts LLC
Phone: 920-410-4354 * www.candysseasoning.com
GreenHearts LLC is a family owned seasoning and noodle company. We offer a blend of Asian inspired seasonings packed full of flavor! We also offer an assortment of healthy noodles made from sweet potato starch. We have the pleasure of providing our products to local communities through farmer's markets in Oshkosh, Appleton, and Milwaukee.

HeartLove Place
Phone: 414-372-1550 * www.heartloveplace.org
HeartLove Place is a nonprofit ministry located in the heart of Milwaukee's Harambee neighborhood that provides programs and services for children and families. In addition, banquet & catering services are offered to meet the needs of the community through a banquet facility and catering operation.
---
UEDA Member Milestones

Bill Tisdale, Director of the Metropolitan Milwaukee Fair Housing Council, provided Milwaukee Neighborhood News Service with a well thought out response to the events that took place in Sherman Park that not only gets to the deeper, systemic issues that both UEDA and MMFHC work on every day, but also highlights that these issues are a result of policy decisions that have been made, and can be changed, with political will.

Continuing its longtime commitment to healthy neighborhoods, the Greater Milwaukee Foundation
has launched thier Reasons for Hope MKE Fund with an initial grant of $200,000, inviting individuals foundations, and community partners to join in support. While the initial funding is designed to provide a timely response in Sherman Park, this fund will build off the GMF's long-time support of resident-led neighborhood improvement efforts across the city.

Riverworks Development Corporation is hosting their 3rd Annual Riverworks Week from September 13 through the 17! Check out their new website and learn more about the infamous Dolphin Pool Contest!

By the summer of 2018, Bader Philanthropies will call a redeveloped space on King Drive home. They will be the first Wisconsin foundation to both fund central city programming and operate offices in the same location. Welcome to the neighborhood!

Congratulations to IFF on celebrating their 10th anniversary and investing over $100 million in loans and new markets tax credits in Wisconsin! Learn about their involvement in the mixed-use Forest Home Library development in the vacant Hill's department store building on Historic Mitchell Street.

Harbor District, Inc. is moving forward with revitalization plans that will work to redesign the industrial inner harbor area into a mixed-use, pedestrian-friendly, eco-conscious new neighborhood.

BMO Harris Bank Executive, Patty Cadorin, was recognized by the Hispanic Professionals of Greater Milwaukee with HPGM's first-ever Ally Award. Congratulations!
County Approves Bus Rapid Transit
The proposed bus rapid transit service between downtown Milwaukee and the Milwaukee Regional Medical Complex in Wauwatosa gained approval of the Milwaukee County Board in late July. Read more >>

New CDBG Technical Assistance Products available from HUD
Explore CDBG is a collection of online technical assistance products created to support community development professional working on projects funded through the Community Development Block Grant Program (CDBG). Topics covered include: CDBG 101, Smart Management of Program Income, Using CDBG for Disaster Recovery and Response, CDBG Formula and Appropriation Process, and more.
Learn more and access the tool here >>

Fulfilling Welford Sanders' Vision
The six-story building, located at 2801-2821 N. 4th St., would become a mixed-use soace with 58 apartments, 30,000 square feet of offices and be named the Welford Sanders Historic Lofts. Read more >>

'Stronger Way Act' Aims to Reduce Poverty
The bill, authored in part by U.S. Sen. Tammy Baldwin, would create a transitional jobs grant program at the Department of Labor and reform the federal Earned Income Tax Credit and the Child Tax Credit. Read more >>
Governor's Small Business Summit set for September​
Plan to join Governor Scott Walker, Lt. Governor Rebecca Kleefisch, and Wisconsin state agencies involved in a job creation for a small business summit on Monday, September 19, 2016. This day-long event will bring cabinet secretaries and state agencies together with small business owners, entrepreneurs and innovators to discuss topics of interest. A box lunch with Governor Walker and Lt. Governor Kleefisch will include an update on Wisconsin's business climate and economy. Register here >>


New Small Business Technology Coalition
In early 2016, the Small Business Administration launched the SBTC, a public-private partnership, to help small businesses leverage technology as a core driver of growth and differentiation. Recently, 11 new partners joined the initiative.

Looking for free or low-cost training opportunities?
View the WWBIC class calendar to find a class that suits your needs.
---
Veterans in the Workforce: Opportunities & Challenges Facing Veteran-Friendly Employers
September 7 | 11:00am to 2:00pm | ManpowerGroup Headquarters
Hosted by the Wisconsin Veterans Chamber of Commerce, this Summit will highlight best practices and provide guidance on challenges related to hiring and retaining veteran employees, as well as offer information about resources available to employers to assist in hiring veteran talent. Attendees will hear from a panel of veteran-friendly employers and resource organizations, and have the opportunity to ask questions of leaders in hiring and retaining veterans. Join us and connect with other veteran-friendly businesses from across Wisconsin. Lunch will be provided. $25 for Chamber members, $35 for non-Chamber members. Learn more and register here

Riverworks Week 2016
Kickoff VIP Party at the Beerline Trail Extension Capitol Drive Overpass on Tuesday, September 13 from 6pm to 8pm. High above the streaming traffic below, this cosmopolitan soiree will feature live music, creative cocktails, good food, rick-shaw rides and an up-front and personal opportunity to see how the Beerline Trail is developing. RSVP Here and visit http://riverworksmke.org/week/ to learn more about the other events taking place throughout the week.
United Neighborhood Centers of Milwaukee Summit
September 15 | 9am-3pm | Discovery World
Inaugural Settlement House Neighborhood Summit is a day-long discussion and sharing of ideas about what makes a successful holistic approach to revitalizing and developing distressed neighborhoods. Details & Registration >>

C-4 Symposium: From Blight to Bright! How to Improve Milwaukee's Commercial Corridors
September 16 | 8am-12:30pm| Wisconsin African American Women's Center
This symposium is designed to assist you with positively enhancing neighborhood-based commercial corridors by assisting with the creation of an action plan to fill commercial vacancies for real economic development success! Details & Registration >>

ACTS Longest Neighborhood Table Event
September 22 | 5:30pm | Kenilworth Building
Over 200 feet of table will be set up to fit as many ACTS Housing supporters, leaders, and neighbors as possible! Enjoy appetizers from ACTS Housing's neighborhoods and a family style meal.
Details & Registration >>

Silver City International Food and Art Walk
September 24 | Noon-5pm | West National Avenue
This fun festival celebrates the cultural diversity of the Silver City neighborhood through food, the arts, and music! This event is free and open to the public. Learn more >>

Adelante (Forward): Opportunity & Success For Milwaukee's Latino Males
September 28 | 9am-4pm | UMOS
Latinos are a growing part of the fabric of our community; increasing opportunity and success for this population will benefit everyone. Join the Nonprofit Center of Milwaukee to learn more about the Latino population, and ways to engage the Latino community effectively, with a special focus on serving and supporting Latino boys and young men. Details & Registration >>

Wisconsin LGBT Chamber 4th Anniversary Celebration
September 28 |5:30pm-7:30pm | VUE at Hyatt Regency Milwaukee
This free event is an opportunity to celebrate not only our success over the last four years but also to celebrate all the exciting things yet to come! RSVP Here >>

Save the Date! Northwest Side CDC Economic Development Forum
October 27 | 9am-11am | Century City Building
Join the Northwest Side DCD for a discussion titled "30th Street Corridor Like You've Never Seen It Before." Featuring: Keynote address by Joel Parker, premiere of 30th Street video by Adam Carr, and a reaction panel featuring the City of Milwaukee, WHEDA, MMSD, and Employ Milwaukee.

Rebuilding Together Greater Milwaukee's 'A Masked Affair' Fundraiser
October 28 | 5pm-10pm | This Wisconsin Club
Join RTGM for a wine tasting an auction at their 5th Annual Fundraiser benefiting Block Build Milwaukee. Details & Tickets here >>
---
This bulletin is a service for our members. If you would like to know how you can become a UEDA Member, contact us at the phone number below or visit our website for details.
---
1915 N. Dr. Martin Luther King Jr. Drive, Milwaukee, WI 53212 * 414-562-9904 * www.UEDAWI.org