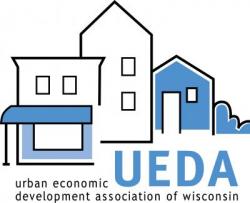 UEDA Community News - December 2015
This newsletter is sent to current members each month and features links to articles, upcoming events and activities of interest. We hope you find this membership service informative and useful!
If you have articles, announcements or a suggestion for a future newsletter, contact jessica@uedawi.org.
Welcome to these New & Returning Members!
ArtWorks for Milwaukee, Ihsan Atta (Opus Corporation), Community Development Management Partnerships (CDMP), Jerusha Daniels (Affordable Housing Consultant), Greater Milwaukee Committee, Andy Holman (RitzHolman LLP), Menomonee Valley Partners

And...look for a message from us in early 2016 about our new efforts to engage and support our Members and strengthen the collaborative work we do in economic and community development. Best wishes for a joyous holiday season and prosperous New Year!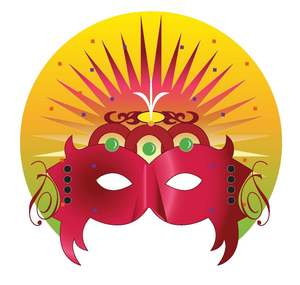 ---
Save the Date for Carnival Milwaukee!
We are excited to announce that Carnival Milwaukee 2016 is set for
Saturday, February 27 from 7pm-11pm at the Zoofari Conference Center.

Tickets will be available in early January,
so look for an email in the New Year!

Carnival Milwaukee, UEDA's annual fundraiser, celebrates Milwaukee's diversity and cultural treasures, including food, live music and entertainment - representative of Carnival celebrations from around the world. Check out pictures from last year here. We hope you are able to join us for this party with a purpose!

---
Carnival Milwaukee Partner Feature
The following restaurants or caterers participated in our 2015 Carnival Milwaukee Food Tasting. They are locally owned and operated businesses that contribute to the local economy and vitality of our community. We encourage you to patronize and support them!
Tres Hermanos
1332 W. Lincoln Avenue, Milwaukee, WI 53215 * Phone: 414-384-9050
Authentic Mexican Cuisine & Seafood.Famous for their seafood cocktail and delicious specialty dishes like camaron al mojo de ajo, Carne Asada, Mexican pizza or red snapper. Tres Hermanos Restaurant features large banquet facilities and they can bring the fiesta to you with their off-site catering service.

Troop Café
3430 W. Wisconsin Avenue, Milwaukee, WI 53208 * Phone: 414-763-7490 * www.troopcafemke.com
Troop Café is a not for profit café that provides food service training to United States Veterans. Located on 35th and Wisconsin Avenue in Milwaukee. Troop Café serves affordable, healthy breakfasts and lunches to the general public Monday through Friday 6:30am until 3:00pm.

Zarletti Restaurant
741 N. Milwaukee Street, Milwaukee, WI 53202 * Phone: 414-225-0000 * www.zarletti.net
Zarletti serves traditional Italian fare inspired by the country cooking of northern regions such as Piemonte, Emilia-Romagna, Tuscany, and Les Marches. Rustic pasta dishes are abundant and classic northern Italian entrees feature fresh seafood, veal and lamb. Their lunch menu include Panini's, hearty salads and pastas. They also feature an extensive wine list, emphasizing small Italian grower-producers, and offer handmade Italian desserts.
---
UEDA Member Spotlight: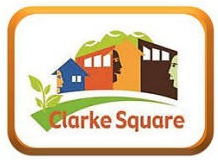 Clarke Square Neighborhood Initiative (CSNI)

The mission of CSNI is to improve the neighborhood and benefit community residents. CSNI is responsible for leading and coordinating the continued implementation of the Clarke Square Quality of Life Plan.

One of the most diverse communities in Milwaukee, Clarke Square is home to Journey House, a community-based organization that strengthens families, the Milwaukee County Mitchell Park Conservatory where visitors can enter the world's only beehive-shaped glass domes and César E. Chávez Drive, a commercial strip that draws Milwaukee's Latino community and others to shop, eat authentic Mexican food, and enjoy the vibrant atmosphere.

Visit www.clarkesquare.org for more information.

---
Congratulations to The Water Council on receiving the prestigious 2015 Excellence in Technology Based Economic Development (TBED) "Improving Competitiveness of Existing Industries" Award, presented to initiatives that expand the innovation capacity of existing industries or companies to develop new leading-edge products or services. Read more >>

Milwaukee County Executive Chris Abele announced that the County's Department of Health and Human Services has received a $100,000 grant from Bader Philanthropies to advance efforts to end chronic homelessness in Milwaukee. Read more >>

Congratulations to the Milwaukee Public Library on the renovation and reopening of their Tippecanoe branch. Check out photos of the new space >>

LISC Milwaukee has announced their 2016 MANDI Award finalists! Winners will be announced at a gala on Wednesday March 16, at the Potawatomi Hotel and Casino. View the list of finalists >>
Training Re-Entry Individuals for Construction Jobs
The Milwaukee Area Workforce Investment Board is partnering with Madison-based developer Gorman & Co. to hire and train 40 people re-entering the workforce after being incarcerated. Individuals will learn plumbing, carpentry and electrical trades and use those skills to rehab foreclosed homes in the City of Milwaukee. Read more >>

North Side MATC Campus Among Ideas for Milwaukee Mall
Owners of the Sears, Roebuck & Co. building on 21st Street and Fond du Lac Avenue (known as the Milwaukee Mall) recently discussed their idea to convert the space into an MATC Campus. Read more >>

Tax-Foreclosed Home Sales Up
The City of Milwaukee has sold 501 tax-foreclosed houses and commercial buildings so far this year, a record high since a nationwide real estate recession in 2007. Read more >>


YWCA Southeast Wisconsin Unlearning Racism

Join YWCA in February for an opportunity to learn about the history and impact of racism and what you can do about it. Facilitated dialogue, activities, documentaries, and listening pairs will move you forward in addressing racism where and when you can. Spring sessions begin in February. Dates & Registration >>


Exploring Affordable Care Act Insurance Options


Milwaukee Public Library is hosting sessions with licensed Healthcare Navigators to assist residents with exploring insurance options under the Affordable Care Act.

Click here

for a listing of all days & times from now through the end of January. Call 414-270-4677 for an appointment. Walk-ins will also be accepted if the navigator does not have an appointment.



Campaign Success for UEDA Member United Way of Greater Milwaukee & Waukesha County
The organization, which focuses on boosting education, income and health for families in Milwaukee, Waukesha, Washington and Ozaukee counties, has collected more than $60 million through its 2015 campaign. The United Way Worldwide president reported that United Way of Greater Milwaukee & Waukesha County outperforms its peers across the country. Congrats!
Read more >>

Make Fundraising Count
If you want to leverage people's feelings of generosity during the holiday season, make sure you're not missing any tricks that could be raising you a lot more money. Read more >>
Minority-Owned Company Benefits from SBA Program
A co-owner of JCP Construction graduated from the U.S. Small Business Administration's Emerging Leaders Initiative. The 26-week course helps participants develop a three-year growth plan for their businesses. JCP launched during the 2008 recession and now employs 28 carpenters and nine administrators. Read more >>

Milwaukee Urban League Small Business Training
SCORE SE Wisconsin and The Milwaukee Urban League offer workshops designed to help small businesses get off the ground, grow and achieve their goals through education and mentorship. A three-part, January workshop will teach you How to Write a Short Effective Business Plan. Download flyer >>

2016 WWBIC Class Schedule
The Wisconsin Women's Business Initiative Corporation has published their 2016 schedule of classes. Printed booklets will be available in January, or take a peek here to find free and low-cost opportunities to start, grow or strengthen your business.
---

The Business Council's 17th Annual Business and Strategic Partnership Luncheon
Thursday, February 25 | 11:30am - 1:00pm | Hilton Milwaukee City Center
TBC will honor our Business and Strategic Partner of the year, highlight the success of the organization over the past year, and talk about an exciting year ahead! The theme for this year's event is Resiliency- How to Turn Challenges Into Opportunities for Growth in Your Business.
Details & Registration >>
---
This bulletin is a service for our members. If you would like to know how you can become a UEDA Member, contact us at the phone number below or visit our website for details.
---
2212 N. Dr. Martin Luther King Jr. Drive, Milwaukee, WI 53212 * 414-562-9904 * www.UEDAWI.org