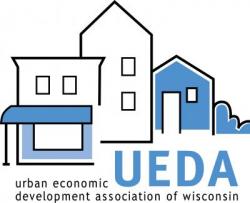 UEDA Community News - February 2015
This newsletter is sent to current members each month and features links to articles, upcoming events and activities of interest. We hope you find this membership service informative and useful!
If you have articles, announcements or a suggestion for a future newsletter, contact
Kristi@uedawi.org
Welcome to these New & Returning Members!
Chase, Gateway Business Association, Tim McCollow (City of MIlwaukee HOME GR/OWN), Nonprofit Center of Milwaukee
---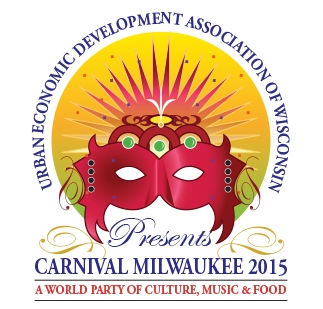 Carnival Milwaukee is Just Around the Corner!
Join us this weekend on Saturday, February 28, for Carnival Milwaukee! Enjoy world music, international cusine, and celebrate the cultural mosaic that is Milwaukee while supporting local businesses and UEDA at this annual fundraiser. Expect food from 27 local restaurants & caterers, music by De La Buena as the The Aluar Pearls, costumes, cultural attire, larger than life puppets, games and more. Don't miss out on this party with a purpose! The festivities get underway at 7pm at the Zoofari Conference Center.

Details & Tickets here and pictures from last year's event here.
---
Forward Community Investments (FCI) named a Communtiy First Fund® Partner by Federal Home Loan Bank of Chicago
FCI is the recipient of a $2.5 million, 10-year loan through the Fund, which is a $50 million revolving loan fund that provides direct support to community development financial institutions, community development loan funds, and state housing finance agencies serving Illinois and Wisconsin. Also, FCI finished their biggest lending year ever in 2014! Read more >>
Neighborhood Business Plan Competitions Announced
The Burleigh Street CDC and
Fondy North EDC/BID 32
are offering 2 exciting opportunities for entrepreneurs interested in launching their business venture in these two neighboring commercial corridors. Winners will receive technical assistance and discounted rents and/or reduced purcahse price for commercial space. Submissions are being accepted this spring, with winners to be announced in early summer. Check out the details including how to submit a letter of intent/proposal
HERE
.
UEDA currently has one individual office space available for lease! Located within a shared space; includes access to internet, conference room/meeting space, janitorial and other services. Reasonable rent rate; negotiable. Location: 2212 N. Dr. Martin Luther King Jr. Drive, Milwaukee. For information, call (414) 562-9904 or email bill@uedawi.org and forward onto your networks!

Milwaukee Streetcar Approved

The City of Milwaukee's Common Council gave final approval earlier this month to the City's Streetcar plan, approving the use of taxing districts to pay for the streetcar's construction and updates to the Couture development. Supporters of the streetcar project feel it will attract economic development along the route and will help the city attract a talented workforce, particularly young professionals. Read more >>

Black male artists bring 'fresh perspectives' to Bronzeville

The Fresh Perspective series will give black men in Milwaukee's Bronzeville neighborhood a chance to stage art shows and sell their work. The first Fresh Perspective show was on Feb. 6 and 7 at 2200 N. Martin Luther King Jr. Drive in the Bronzeville district. View Gallery >>


Milwaukee's a Kiva City!
On February 17, Kiva City Milwaukee launched at an event that provided over 20 local entrepreneurs the opportunity to showcase their businesses. Read about the event and how you can support the Kiva Zip community and improve our local economy. Read more >>

Community Connection Grants Available

Funding is now available for the Community Connections Small Grants Program, a pilot program of the Greater Milwaukee Foundation, Northwestern Mutual Foundation and the Zilber Family Foundation. The program was created to support resident-led efforts to improve the quality of life in neighborhoods. The program awards grants of up to $500 to fund neighborhood projects, events and activities. Read more >>

Governor Walker releases $68 billion State Budget bill for the 2015-2017 biennium
State lawmakers are currently reviewing the Budget bill and determining a Spring schedule for public hearings. Details are still being released on some of the changes included in the bill, so stay tuned. Read more >>

UW System President Ray Cross discusses the university system's connection to economic development
In this Q&A on UrbanMilwaukee, Ray Cross provides insight into how an independently managed UW System might work and the role of higher education in supporting economic growth and job creation initiatives. Read more >>
Big Ideas and Predictions for the Social Sector
Each year, the Blueprint report provides an overview of the current landscape, points to major trends and offers insights into where we may expect some important breakthroughs in the coming year. The report provides lists of buzzwords, wildcards, predictions and big shifts that may matter in 2015. Read the abbreviated version here >>

'Boys and Men of Color' Workshops

As a follow-up to Milwaukee's first Boys and Men of Color (BMOC) Week held last October, the Nonprofit Center of Milwaukee is offering training and organizational development opportunities for agencies working with boys and men of color.

View BMOC Training PDF: See all seven events in one list.

Workshop Calendar here: Register for events, arranged by date.
Apply for the SBA WI Emerging Leaders Initiative!

SBA's WI District Office is seeking fifteen participants for this high-intensity business development course now in its eighth year. The initiative assists owners of existing urban small businesses with high growth potential to build sustainable, flourishing companies. This seven-month-long intensive class, which is free for participants, totals 100 hours of classroom time, networking, and mentoring and starts in April. Applications are due March 6. Click here to view the latest bulletin from WI SBA or contact Mary Trimmier (414-297-1093) or visit the SBA website here.


Calling all Food Entrepreneurs! Recipe to Retail: Legal Eats


Wednesday, March 4 | 5:00pm - 7:00pm | Body & Soul Healing Arts Center. Join UEDA initiative the Food Enterprise Development Network for an evening focusing on navigating the licensing, permitting, and legalities involved with launcing and growing a food-based business.

Details & Registration here >>


City of Milwaukee looking for input from business owners
The City's Local Business Action Team invites Milwaukee business owners to offer ideas and feedback that will help make the City more business-friendly at a series of collaboration forums this March. Learn more here >>

10 Steps to Starting a Successful Business

Are you thinking about starting a business this year? Starting a new business involves planning, making key financial decisions, and completing a series of legal activities. The U.S. Small Business Administration has 10 steps that can help you plan, prepare and manage your business. Read them here >>

Upcoming Training Events & Classes

Hmong Wisconsin Chamber of Commerce
in collaboration with the Multicultural Entrepreneurial Institute
March 9: Social Media, Your Business and You
6:00pom to 8:00pm
Learn about the importance of social media for client engagement, strategies to use social media for business growth and what it can or cannot do for your entreprise. Details & Registration >>

Wisconsin Women's Business Initiative Corporation (WWBIC)
March 17: Understanding & Building Credit
6:00pm to 7:30pm
Discover tools to help you build and take control of your credit.
Details & Registration >>

UWM Small Business Development Center
Entrepreneurial Training Program
These course serves those who are considering starting a business, owners of existing businesses struggling to get a handle on all the details, and those with successful companies that they want to grow. Details here >>
---
Take Root Milwaukee Homeownership Fair
Saturday, March 7 | 8:00am - 12:00pm | Italian Conference Center Banquet Hall
The City of Milwaukee & Take Root Milwaukee - plus many other neighborhood organizations, lenders, realtors and homeownership consultants will be available to answer any and all questions related to homeownership. This FREE fair features info booths, home tour sign-ups, homebuying and home rehab workshops, incentive offers & more! Details here >>
Match Day Milwaukee: Thursday, March 19
Launched in 2012 by the Greater Milwaukee Foundation, this annual one-day event raises awareness and support for the organizations that serve so many of our neighbors in need. Over the past three years, more than 13,000 generous individuals have rallied behind these organizations and raised more than $7.6 million to strengthen their capacity to serve. Consider giving and have your donation matched! Learn more here >>

RSVP Today for Around the Corner Silver City Premiere
Monday, March 23rd | 6:00pm - Reception | 7:00pm - Screening @ Mitchell Park Domes
Around the Corner with John McGivern recorded a Silver City episode last Summer and we hope you can join us at its Premiere! Tickets are FREE, but advance registration is required. Register here >>
MANDI Awards Gala
Wednesday, April 15 | Potawatomi Hotel and Casino
The 2015 Milwaukee Awards for Neighborhood Development Innovation Awards gala will announce winners at this not-to-be-missed Oscar-style gala. Event & Ticket information here >>
---
This bulletin is a service for our members. If you would like to know how you can become a UEDA Member, contact us at the phone number below or visit our website for details.
---
2212 N. Dr. Martin Luther King Jr. Drive, Milwaukee, WI 53212 * 414-562-9904 * www.UEDAWI.org