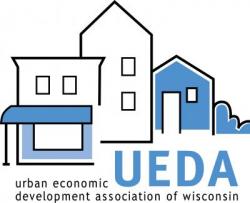 UEDA Community News - February 2016
This newsletter is sent to current members each month and features links to articles, upcoming events and activities of interest. We hope you find this membership service informative and useful!
If you have articles, announcements or a suggestion for a future newsletter, contact jessica@uedawi.org.
Welcome to these New & Returning Members!
The Body & Soul Healing Arts Center, Evan Goyke (Wisconsin State Assembly Representative, 18th District), Gary Goyke (Goyke & Associates), Harbor District, Inc., Ariam Kesete (ACRE program), Northwestern Mutual
---
Carnival Milwaukee - this weekend!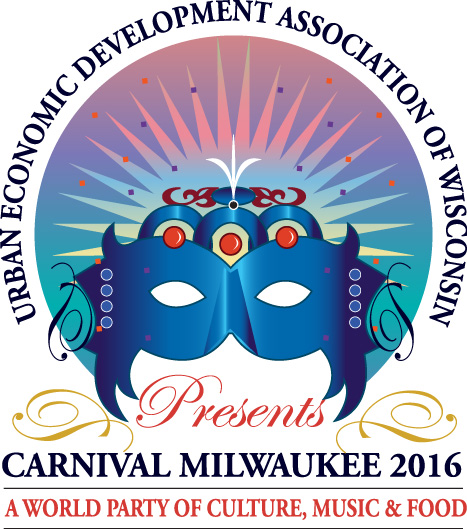 Join us this Saturday, February 27 (7pm-11pm) at the Zoofari Conference Center to celebrate Milwaukee's cultural diversity
with an evening of fun & entertainment, while supporting local businesses and raising funds to support UEDA's programs & operations.

What to Expect this Year:
Live Music!

Performed by De La Buena

Dance!

Performance & Lesson by Salsabrosa Dance Company
Food! From more than 20 local restaurants and caterers!
Games & Raffle! Unique prize packages to win!
Photo Booth! Use our props and get creative!
Tickets are available to
purchase online
or by calling 414-562-9904
Walk-ins are welcome!
---
WHEDA has launched a new and improved website that offers customers and partners an enhanced experience, while helping them continue to fulfill their mission to provide affordable housing and business financing products. Check it out >>
With the support of their shoppers, Outpost Natural Foods' 2015 Buy-A-Bag program, which ran during the months of November and December, will be contributing $160,000 in grocery items to the Hunger Task Force. Congrats! Read more >>
The only nonprofit licensed realtor in the state, ACTS Housing has helped more than 400 families buy homes in Milwaukee neighborhoods since the 2007 recession. Read more in this recent profile>>
Congratulations to WWBIC on receiving Wisconsin's Micro-Lender of the Year Award AND Community Advantage Lender of the Year Award for 2015 from the U.S. Small Business Administration!

LISC Milwaukee's MANDI People's Choice Award voting starts March 7! The People's Choice Award is sponsored by Wells Fargo. Visit milwaukeenns.org between March 7 - 15 to vote and learn more about the MANDI Finalists here.
America Saves Week (February 22 - 27)
UEDA is proud to partner with America Saves and a number of other organizations and agencies to promote America Saves Week! The week is an annual opportunity to to encourage friends, family, colleagues clients and neighbors to build a secure future through regular savings. Sign up to be a SAVER - browse the America Saves website for tools like myRA (my Retirement Account) and more you can share to make savings easier than ever.

Milwaukee Alderman joins MAWIB

Alderman Willie Wade resigned from the Common Council to take on his new role as vice president of the Milwaukee Area Workforce Investment Board. Read more >>

Way to go Compost Crusader LLC! The business diverted 856,726 pounds of food waste from the landfill in 2015 and is now averaging over 90,000 pounds diverted per month through their 35 customers. Learn more >>


The Impact of Urban Evictions

A Milwaukee-based Harvard Magazine research article concluded that evictions are a problem beyond what any research on poverty has revealed, noting that the high cost of housing is placing the urban poor in financial ruin. Read more >>

Milwaukee Urban League Driver's Permit Classes
Helping Adults to Obtain a DRIVER'S PERMIT to Drive Legally is set to run from March 21 to the 24 to help adults who have never held a driving permit or who have had it revoked return to the road legally. The class is FREE and is offered on a first come, first served bases to those who qualify. View details and share with your networks >>

New culinary pilot program for MPS
MPS plan to launch a two-year culinary program this fall that readies students for careers in the food industry; a field expected to experience higher than average wages in careers ranging from restaurant management to food service. Read more about ProStart >>


Wisconsin Fails to pass Cookie Bill
Three Wisconsin women have challenged the State law, sparking conversation that regulations on home-produced goods need to be re-defined so that Wisconsin-based entrepreneurs can get the most out of the nation's growing homemade food market. Read more >>
Used Computers Available for Nonprofits
ENTECH (Empowering Nonprofits in Technology) Computer Recycling Program has over 550 gently used computers it is looking to redistribute to nonprofits in the Milwaukee community for a small fee. Local nonprofits are invited to apply for them through an online application >>

Nonprofit Center of Milwaukee Workshop: ​Engaging the Philanthropic Community to Bring Your Programs to Scale
On March 3 from 8-10:30am a panel of nonprofit executives and board presidents speak to how nonprofits can offset the unreliability of grant-based funding with private funding. Learn to use results and impact to foster increased philanthropy. Details & Registration >>
The Importance Of Small Businesses

Outgoing Mayor of Philadelphia, Michael Nutter, discusses his legacy as a champion of the city's small businesses and the programs established under his guidance that resulted in success for local entrepreneurs. Read more >>

Tune-Up Your Marketing Plan

According to Google research, having good online information gets more people to shop in brick-and-mortar stores and businesses. For locally-based businesses, there are some specific steps to take to make sure that your business can be found by searchers in your geographical area. Read more >>
---
Hmong Wisconsin Chamber of Commerce Business Networking Event
TOMORROW February 23 |6:30pm to 9pm | Good Hope Center
Join the Hmong Wisconsin Chamber of Commerce for their first Business Networking event of the year!
RSVP here >>
The Business Council's 17th Annual Strategic Partnership Luncheon
Thursday, February 25 | 11:30am to 1:00pm | Hilton Milwaukee City Center
"Resiliency: How To Turn Obstacles Into Opportunities For Growth" will feature speaker Dr. Arturo S. Menefee, Leadership Development Specialist for the Economic & Community Development Institute at Auburn University.
Details & Tickets>>
WHEDA Development Training Program
March 2-3 8:00am to 4:30pm & March 4 8:00am to 3:00pm | ManpowerGroup, Milwaukee
Learn about developing affordable rental housing in your community. Hear from WI industry leaders about affordable housing development, including market demand, planning, financial feasibility, funding sources and more. Details & Registration>>

Lotería! Art Exhibition
Friday, March 4 | 5pm-9pm | Antiques on Pierce
Join the Clarke Square Neighborhood Initiative and the Cesar E. Chavez Business Improvement District for a fundraising art exhibition that highlights three local Hispanic artists, with proceeds going toward the development of Cesar Chavez Plaza. Learn more >>
10th Annual LBWN Executive Breakfast
Thursday, March 10th | 7am-9am | Alverno College
Join Milwaukee's top business, civic, and philanthropic leaders to celebrate the continued stabilization and revitalization in Silver City, Burnham Park and Layton Park neighborhoods. Details & Tickets >>

MANDI 2016 Award Ceremony
Wednesday, March 16 | 4pm - 9pm| Potawatomi Hotel and Casino
Find out who will walk away with top honors at LISC Milwaukee's annual MANDI Awards recognition gala. Get tickets here >>
LGBT Milwaukee Area Lunch & Learn
Wednesday, March 23 | 11:30am to 1pm | Tripoli Shrine Center
Network with, learn from, and enjoy the company of savvy women who are current or emerging leaders. Details & Registration >>

---
This bulletin is a service for our members. If you would like to know how you can become a UEDA Member, contact us at the phone number below or visit our website for details.
---
2212 N. Dr. Martin Luther King Jr. Drive, Milwaukee, WI 53212 * 414-562-9904 * www.UEDAWI.org