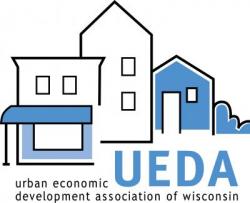 UEDA Community News - January 2015
This newsletter is sent to current members each month and features links to articles, upcoming events and activities of interest. We hope you find this membership service informative and useful!
If you have articles, announcements or a suggestion for a future newsletter, contact
Kristi@uedawi.org
Welcome to these New & Returning Members!
Select Milwaukee, The Water Council
---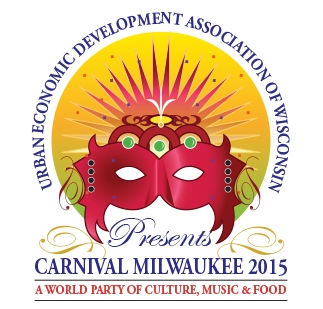 Carnival Milwaukee tickets now available!
Join us on Saturday, February 28 for Carnival Milwaukee! Support UEDA and enjoy world music, international cuisine, celebrate our cultural diversity and support local businesses at this annual fundraiser. Expect food from over 25 local restaurants & caterers, music by De La Buena, costumes, cultural attire, games and more. Don't miss out on this party with a purpose! The festivities get underway at 7pm at the Zoofari Conference Center.

Details & Tickets here and check out pictures from last year's event here.
---
Design Charette Helps Develop Plans for Near South Side
Layton Boulevard West Neighbors recently gathered city planners and community stakeholders to design plans for developing underutilized properties in the South Side neighborhoods of Silver City and Clarke Square. Read more >>
The Importance of Business Improvement Districts (BIDs) Highlighted
This article by Keith Stanley at Avenues West discusses how BIDs are strong partners in economic development, working with government to connect with local businesses and create jobs in commercial corridors. UEDA is proud to have a number of BIDs as Members and know the great work they do! Read more >>
"Street-Wise" MBA Boosts Small Business Growth in Urban Neighborhoods
The US SBA Emerging Leaders Initiative program launched in 2008 and aims to position business executives for growth in historically challenged communities. SBA has a number of partners in this initiative, including UEDA Members WWBIC, Greater Milwaukee Committee, UWM Small Business Development Center, and MMSD. Read more >> and scroll down for more information on their next class!

The Innovations & Wellness Commons Breaks Ground
Congratulations to Walnut Way, who broke ground on their new project, the Commons. The development will transform a vacant building on 16th & North and bring resources, job opportunities, and healthy food options to the Lindsay Heights neighborhood. Read more >>

Kiva Zip Coming to Milwaukee
And is looking for entrepreneurs to showcase in a launch event on February 17th! Kiva Zip offers 0% interest loans up to $10,000 for entrepreneurs, crowd funded on the Kiva Zip website from a local and global community of people that want to invest. UEDA member That Salsa Lady recently raised $10,000 in less than two weeks from over 250 lenders around the world! Learn more >>
UEDA currently has one individual office space available for lease! Located within a shared space; includes access to internet, conference room/meeting space, janitorial and other services. Reasonable rent rate; negotiable. Location: 2212 N. Dr. Martin Luther King Jr. Drive, Milwaukee. For information, call (414) 562-9904 or email bill@uedawi.org and forward onto your networks!

UEDA Member Benefit!

This year's NCRC conference will take place March 25-28, 2015 in Washington, DC and the theme is "Creating a Just Economy." As a UEDA Member, you can register at the NCRC member rate. This will save your organization over $300 in registration fees! Use this unique link to receive a registration discount.


Special Report: Foreclosures, block by block

Focusing on the human impact of foreclosed and vacant housing and the difference committed neighbors can make, the report features neighborhoods Clarke Square and Layton Boulevard West on the South Side, and Harambee, Lindsay Heights and Washington Park on the North Side. Read the Full Report >>

Introducing Mobile Printing at Your Library

MPL Mobile Printing is now available from your own laptop, home computer or mobile device. Use your valid Milwaukee Public Library card number and PIN and set up a Pharos printing account to get started. For more details, visit the library's web page on Mobile Printing >>

New Collaborative Focuses on Milwaukee's Near West Side
With the mission of revitalizing and sustaining this area as a thriving business and residential corridor, Near West Side Partners, Inc. (NWSP) has announced their formation and is comprised of of Milwaukee's largest business, education, and non-profit organizations. Read more >>

Time for Your Financial Checkup?

The start of a new year is a good time to reflect on how you are managing your finances and to consider whether you could benefit from some changes. Here's a checklist from the latest edition of FDIC Consumer News that includes questions and suggestions to help you better evaluate and meet your goals. View Checklist >>
Inspire by Example Award Nominations Due

Recognize outstanding volunteers in your organization by nominating them for an Inspire by Example award. All nominees will be recognized at the Volunteer Celebration event on April 9th. Nomination deadline is January 30, 2015. Information & Nomination Forms here >>

Helen Bader Foundation Name Change and Increased Annual Giving

The Helen Bader Foundation in Milwaukee will change its name to Bader Philanthropies Inc. to reflect an additional financial commitment from Bader family members. A new influx of $8 million will allow the organization to continue funding projects in perpetuity while increasing the amount of annual giving by 40 percent to more than $14 million. Read more >>
SBA's "Street-Wise" MBA Program Now Accepting Applications

The SBA's Milwaukee Emerging Leaders Initiative program is currently accepting applications for a class beginning in April. There is no cost to participate. CEOs of businesses that have been operating for at least three years, have at least one other employee and $300,000 or more in revenue can apply online or contact the SBA Milwaukee district office. Read more about the program here >>

Wisconsin Business Development Seminar Series Kicks Off

Bring your SBA knowledge up to speed! This series is geared for bank executives, commercial lenders, accountants, attorneys, and economic development professionals. Seminars will be held throughout the state and will be in SE WI February 19 & 24 and March 18. Details and full schedule here >>

Upcoming Training Events & Classes

Wisconsin Women's Business Initiative Corporation (WWBIC)
January 28: How to Conquer the Debt Cycle (Online Info Session)
We will discuss debt, collections, foreclosure prevention, bankruptcy and much more! Details & Registration>>

UWM Small Business Development Center
Wauwatosa Chamber Series
Revolving around strategy, sales and partnerships, this series will provide valuable insight into helping your business grow and adapt to the fast-paced world of connectedness. Details here >>
---
WWBIC Announces the Launch of Strong Women, Strong Coffee
A new quarterly coffee house event where business leaders and entrepreneurs can connect and grow! This valuable networking event is for women focused on achieving something every day and will feature guest speakers. The kick-off event will be held on February 11 from 7:30am-9:00am at WWBIC's Coffee with a Conscience (Schlitz Park). Pre-registration is required. Register by calling 414-263-5450 or on their website.
Phobruary is around the corner!
On Mondays through Thursdays in February, the Silver City Business District will feature three authentic International restaurants serving Pho within a four block city stretch. Restaurants participating in the Phobruary promotion are Thai Bar-B-Que, Thai Lotus, and Vientiane Noodle Shop. These restaurants will feature a $5 bowls of Pho all day for adventurous diners. More information here.
The Business Council's 16th Annual Business and Strategic Partnership Luncheon
Held on Thursday, February 19, 2015, this annual luncheon highlights achievements made possible through strategic partnerships between minority firms and local corporations. Detail & Registration >>

Layton Boulevard West Neighbors 2015 Executive Breakfast
Celebrate 20 years of neighborhood revitalization in Layton Boulevard West! Join them on Thursday, March 19 from 7:00am-9:00am at Alverno College Sister Joel Read Center. Guest speakers to include a community conversation moderated by Mitch Teich of WUWM. Detail & Registration >>
---
This bulletin is a service for our members. If you would like to know how you can become a UEDA Member, contact us at the phone number below or visit our website for details.
---
2212 N. Dr. Martin Luther King Jr. Drive, Milwaukee, WI 53212 * 414-562-9904 * www.UEDAWI.org