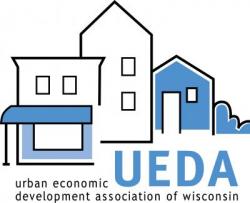 UEDA Community News - January 2016
This newsletter is sent to current members each month and features links to articles, upcoming events and activities of interest. We hope you find this membership service informative and useful!
If you have articles, announcements or a suggestion for a future newsletter, contact jessica@uedawi.org.
Welcome to these New & Returning Members!
LISC Milwaukee, Angela Moragne (That Salsa Lady), Nonprofit Center of Milwaukee, Northcott Neighborhood House, Outpost Natural Foods, Bill Perkins (Community Building Consulting, LLC) and U.S. Bank
---
Happy New Year from UEDA
As we start 2016, on behalf of the board and staff here at UEDA, I'd like to take a moment to say thanks for your UEDA Membership. Because of you, our membership network increased by an additional 8% in 2015. We truly appreciate individuals, organizations and groups like yourselves that choose to join us as we work to revitalize Wisconsin communities, neighborhoods and commercial districts.

I am excited to introduce Jessica Wetzel as UEDA's new Program & Communications Manager. She has been with UEDA for over two years in various capacities and brings a diverse set of skills that will continue to help support our membership network, community partners and the future growth of UEDA. Feel free to contact her at jessica@uedawi.org with your ideas, events and activities so we can be sure to promote them in UEDA's network.

2015 was an important year for UEDA, with staff transitions and deeper engagement with our network on issues such as entrepreneurship, sustainable homeownership, family asset-building and equity/inclusion. Learn more about who we are here. And look for an announcement soon from us with more details on our impact in 2015, and updates on projects such as Food Enterprise Development Network (FEDN) and annual Community Development Summit.

Lastly, we hope to see you at UEDA's annual fundraiser event, Carnival Milwaukee, which will be held on February 27. Details are below – it truly is one of the most diverse, fun events in Milwaukee that you don't want to miss.

We are pleased to support and promote the great work you all do, and look forward to continue serving you in 2016!



Kristi Luzar, UEDA Executive Director
---
You're Invited to Party with a Purpose at Carnival Milwaukee!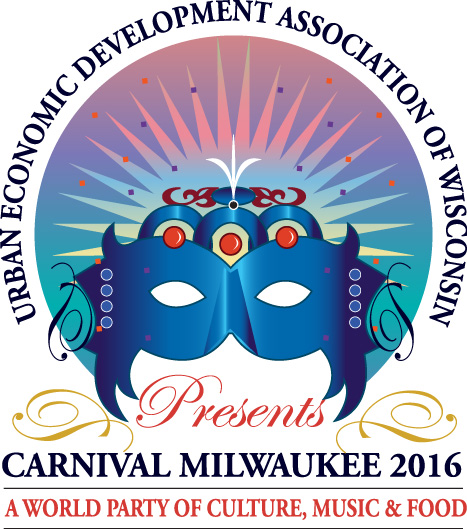 Join us on Saturday, February 27 (7pm-11pm) at the Zoofari Conference Center for an evening of food, fun and festivities! UEDA's annual fundraiser, celebrates Milwaukee's diversity and cultural treasures, representative of Carnival celebrations from around the world.

Expect live music by De La Buena, interactive entertainment, games, raffle prizes, a festive photo booth -- and of couse our infamous food tasting, featuring more than 25 local restaurants, caterers and producers! We eccourage you to come hungry and dressed in festive attire (check out photos from last year for an idea).

Tickets are available to purchase online or
by calling the UEDA office at 414-562-9904.
---
Congratulations to these UEDA members for being named in the Business Journal's 2016 Top 40 Under 40! Keith Stanley, Near West Side Partners/Avenues West Association (2nd group unveiled), and Berdie Cowser, Center for Veterans Issues Ltd. (3rd group unveiled)
A participant of Scale-Up Milwaukee's Scalerator program was recently featured in a Harvard Business Review article that focused on tackling supply as an effect strategy for business growth. Read more >>
Nina Johnson of Guaranty Bank discusses how poor credit among employees and customers not only puts business profitability at risk, but productivity too. Additionally, she provides advice on how and why to help individuals repair their credit. Read more >>
UEDA is honored to call the following MANDI Award Finalists current Members: Safe & Sound and Rebuilding Together Greater Milwaukee. View all the finalists here and get your tickets to the awards ceremony, held on the evening of Wednesday, March 16. Profiles of all MANDI finalists can also be found at Milwaukee Neighborhood News.

The Global Water Center is moving forward with building a second location, which will be used for graduates of The Water Council's business acceleration programs and new industry cluster participants. Expected completion is January 2017. Read more >>
UEDA Members are hiring!

Check out these opportunities and please share with your networks.

MCTS Phasing out paper tickets
February 29, 2016 will mark the end of MCTS offering paper tickets, passes and transfers, a move that will make bus boarding more efficient and cut down on the use of paper, which is costly and less environmentally friendly. MCTS Transition FAQs >>


New east-west bus rapid transit line considered
Milwaukee County officials are considering adding a new bus rapid transit line that would connect city residents with western job centers. Officials are evaluating proposals from transportation consultants interested in coordinate the planning. Read more >>

New entrepreneurship workshops for Milwaukee youth
Brothers Que and Khalif El-Amin, launched WERCBench JV in December 2015, a program aimed at introducing inner-city high school students to new role models, along with technologies and tools for building a business. Read more >>

Northside art studio embraces co-op model
Blank Space Milwaukee, a new urban art cooperative at 9224 W. Burleigh Ave., offers a cooperative space for artists exploring their skills and potential. Residents Symphony Swan and Bridget Robinson created Blank Space a year ago after struggling to find low-cost studio space. Read more >>

Mentoring for a More Dynamic and Diverse Workforce
The SBA provides numerous articles that evidence the positive impact mentorship has on improving outcomes for women, minorities and younger generations in the workforce. Read more >>
Nonprofit Center of Milwaukee 2016 Winter-Spring Training Calendar now available!
They offer workshops, networking sessions, forums and special events for staff, board members and volunteers - anyone with an interest in improving personal skills and building the effectiveness of their nonprofit. View the Calendar PDF or more information here>>

Newaukee announces 2016 nonprofit partners

The organization aims to keep young workers engaged in the community, and partnerships with nonprofits could help advance that mission and connect these organizations to more volunteers. 24 nonprofit partners >>

New Year's Resolution for Fundraisers
GuideStare encourages fundraisers to be more donor-centered in 2016 to help raise more. Find out how >>
U.S. Bank & Milwaukee Urban League Small Business Workshop:
"Making Sense of Your Financial Statements and Applying It To Operations" will be held Saturday, February 20 from 8:30am to Noon at Coffee Makes You Black, 2803 N. Teutonia Avenue, Milwaukee. Breakfast will be provided; bring your current financial statements for an assessment. Seating is limited; RSVP by Feb. 17 by contacting Audrey Morrow at 414-203-0684 or audrey.morrow@usbank.com.

Best Pieces of Advice for Entrepreneurs in 2015
First Round Review looked back over their more than 100 articles published throughout 2015 and pulled out the most impactful, change-making pieces of advice. Read them here >>

10 Benefits of Business Planning
Business plans are not just for start-ups and don't need to be a large, formal document. A lean business plan is usually enough and it takes only an hour or two to do the first plan, then just an hour or two to review and revise monthly. The SBA's benefits of business planning >>
---
YWCA Southeast Wisconsin Unlearning Racism Series
Thursday's in February | 1pm - 5pm | Milwaukee Office
Join YWCA for an opportunity to learn about the history and impact of racism and what you can do about it. Starts February 11. Dates and Registration >>
Layton Boulevard West Neighbors PHObruary
All February long! | Monday-Friday
Participating restaurants in Silver City, Burnham Park and Layton Park communities are offering $5 bowls of pho when you eat-in. View LBWN's restaurants page for more information >>
Wisconsin LGBT Chamber of Commerce Milwaukee Area Lunch & Learn
Wednesday, February 3 | Noon | Adonai Employment
This lunch-hour workshop, featuring Craig Bodoh of Personal Effectiveness Plus, LLC will help you learn simple and easy tips to implement if you want to make a difference in how your time is spent.
Details & Registration >>

LGBT Gives Back
Wednesday, February 24 | 5:30pm to 7:30pm | Hampton Inn & Suites MIlwaukee West
Join the Wisconsin LGBT Chamber of Commerce for an evening happy hour to celebrate the launch of thier #LGBTGivesBack campaign. Meet other LGBT Chamber members while talking to area non-profits about volunteer service opportunities. Details & Registration >>

The Business Council's 17th Annual Strategic Partnership Luncheon
Thursday, February 25 | 11:30am to 1:00pm | Hilton Milwaukee City Center
"Resiliency: How To Turn Obstacles Into Opportunities For Growth" will feature speaker Dr. Arturo S. Menefee, Leadership Development Specialist for the Economic & Community Development Institute at Auburn University. Details & Tickets>>

WHEDA Development Training Program
Learn about developing affordable rental housing in your community. Hear from WI industry leaders about affordable housing development, including market demand, planning, financial feasibility, funding sources and more.
March 2-3 8:00am to 4:30pm / March 4 8:00am to 3:00pm, ManpowerGroup, Milwaukee
Details & Registration>>

MANDI 2016 Award Ceremony
Wednesday, March 26 | 4pm - 9pm| Potawatomi Hotel and Casino
Find out who will walk away with top honors at LISC Milwaukee's annual MANDI Awards recognition gala. Get tickets here >>
---
This bulletin is a service for our members. If you would like to know how you can become a UEDA Member, contact us at the phone number below or visit our website for details.
---
2212 N. Dr. Martin Luther King Jr. Drive, Milwaukee, WI 53212 * 414-562-9904 * www.UEDAWI.org