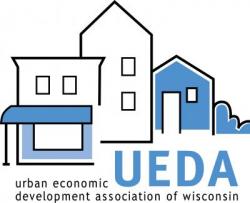 UEDA Community News - July 2016
This newsletter is sent to current members each month and features links to articles, upcoming events and activities of interest. We hope you find this membership service informative and useful!
If you have articles, announcements or a suggestion for a future newsletter, contact jessica@uedawi.org.
Welcome to these New & Returning Members!
P3 Development Group, Forward Community Investments, ACTS Housing, IFF, Center for Veterans Issues, Associated Bank, Mueller Communications, and Milwaukee County Economic Development Division.
---
Please Join Us at UEDA's Annual Community Gathering!
UEDA's Staff and Board of Directors invite you to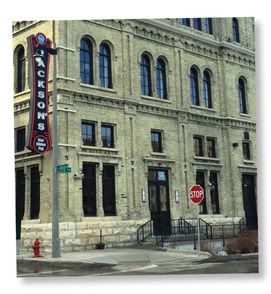 join us at our 2016 Community Gathering

;
an evening dedicated to celebrating YOU, our dedicated Members, Community Partners and Volunteers!
---
Thursday, August 18
(

5pm to 7pm

)
Jackson's Blue Ribbon Pub
1203 N. 10th Street, Milwaukee
MAP
The gathering will begin at

5pm

with networking and refreshments. Remarks from UEDA's Executive Director, Kristi Luzar, will take place at

6pm

.
RSVP HERE!
or contact Jessica Wetzel at 414-562-9904 or jessica@uedawi.org
---
This year we are excited to provide you with highlights from our 2015 Impact Report as well as update you on exciting happenings in the UEDA community.


We will also acknowledge outgoing board members and two individuals who have stood out for their commitment to the community and support of UEDA's mission.
We look forward to hosting you for an evening of good food, company and conversation, all in the name of
highlighting efforts that support organizations and institutions working in community and economic development.
---
Carnival Milwaukee Partner Feature
Each month we feature restaurants, caterers or vendors who participated in this year's Carnival Milwaukee Food Tasting. They are locally owned and operated businesses that contribute to the local economy and vitality of our community. We encourage you to patronize and support them!

Fusion & Spice Catering
Phone: 414-553-2333 * fusionandspice@gmail.com
Chef Malaysia will help you create your own menu at cost. Fusion & Spice offers chef's demo/action stations with chefs from different countries and classes if needed.

Garfield's 502
502 W. Garfield Avenue, Milwaukee * Phone: (414) 374-4502
Garfield's 502 is a Regional American cuisine bar and grill with $3 happy hour from 3pm-7pm every day. A Friday night set features Earl Stokes until 9pm.
---
UEDA Member Milestones

Congratulations to That Salsa Lady for being named one of the recently announced finalists in the Near West Side Partners Rev-Up Milwaukee business plan competition! Learn more about TSL here, scroll down for details on their upcoming Hood Ranch Fundraiser event and view all Rev-Up finalists here.

Associated Bank and ACTS Housing have announced a new partnership which will provide an opportunity for low-income families to purchase and rehab foreclosed homes throughout the neighborhoods in the City of Milwaukee. Read more >>

The Southeastern Wisconsin Regional Planning Commission's final Vision 2050 land use and transportation plan was approved by their Advisory Committee in late June and is now awaiting full adoption by the Commission. Read more and view the final plan here >>

Join Harbor District Milwaukee for one of their upcoming Bus, Bike or Boat Tours to learn about the area's history and how it is changing. Learn more and register for a free, bilingual tour here.
UEDA's New Location
In April, UEDA moved its offices to a suite located in the YWCA Southeast Wisconsin building. Our new address is 1915 N. Dr. Martin Luther King Jr. Drive, Suite 260, Milwaukee, WI 53212. Our phone number remains the same, so please update your contact information accordingly.

City Approves Bus Rapid Transit
The project, which now needs approval from the Milwaukee County Board of Supervisors, will connect downtown Milwaukee with Wauwatosa's west side and is expected to increase ridership by 30% along the route.
Read more >>

New Walnut Way Conservation Corp. Executive Director
LaShawndra Vernon, former program director for the Milwaukee Lifecourse Initiative for Healthy Families, has signed on to uphold the mission of Walnut Way and oversee upcoming physical, educational and economic development programming projects the organization has planned. Read more >>

Call for Artists!
Layton Boulevard West Neighbors is currently seeking artists interested in supporting their annual Silver City International Food & Art Walk with a live art performance. The event focuses on celebrating the rich cultural diversity of the Silver City neighborhood. Those interested can complete the online application and submit photos of work to gisela@lbwn.org or drop off at 1545 S Layton Boulevard, Milwaukee, WI 53215. Deadline is August 26.

Milwaukee County Adopts SEED Initiative
Sowing, Empowering, and Eliminating Deserts of Food (SEED) uses mobile markets, community gardens and food preservation to address the issues of hunger and urban food deserts. Read more >>

CFPB's 5 Year Anniversary
Created by Congress following the 2008 financial crisis, the CFPB is the only federal agency with the sole mission of protecting consumers in the financial marketplace. Check out their Making Consumers Count video and learn more about how they supervise financial markets and enforce consumer financial law here.
Local First Lunch & Learn: How to Sell More Stuff!
Thursday, August 18 | 11:30am – 1:30pm | WWBIC
Attend to network and learn how to create a selling environment that will attract attention! This session will help you to keep customers engaged and increase purchases. Details & Registration >>

6 Tips for a Great Social Media Marketing Campaign
Social media can be a huge driver of website traffic, build brand awareness, develop business leads, and generate online and offline sales. The Small Business Administration has put together a list of tips to help you make the most out of your social media campaign efforts.
View here >>

View the WWBIC class calendar to find upcoming classes and training opportunities.
---
SDC 2016 Poverty Summit
August 2 | 7:30am - 2pm | Italian Conference Center
The SDC Poverty Summit is a community collaboration designed to fully integrate community leaders, local and state government, service providers and practitioners, churches, community volunteers, youth and young adult advocates, and most importantly, the active participation of people impacted by poverty. Details & Registration >>

4th Annual Bronzeville Week | August 6-13, 2016
Culture, history, art, commerce, community and culture rooted in a rich urban tradition will be celebrated August 6-13, 2016 when the 4th annual Bronzeville Week is held in Milwaukee. Hosted by Alderwoman Milele A. Coggs and Friends of Bronzeville. The Bronzeville Cultural and Arts Festival will be held on August 6, 2016 from 10am to 6pm. More Information >>

That Hood Ranch Fundraiser
August 27 | 1pm-4pm | 4144 N 47th Street
That Salsa Lady has completed its conversion of a 1/2 acre of land located in the "hood" into an urban microfarm. That Hood Ranch is a work in progress and needs community support to continue to grow! Come out to celebrate and with food and music, and even lend a hand in harvesting or composting. Details & Tickets >>

United Neighborhood Centers of Milwaukee Summit
September 15 | 9am-3pm | Discovery World
Inaugural Settlement House Neighborhood Summit is a day-long discussion and sharing of ideas about what makes a successful holistic approach to revitalizing and developing distressed neighborhoods. Details & Registration >>

ACTS Longest Neighborhood Table Event
Thursday, September 22 | 5:30pm | Kenilworth Building
Over 200 feet of table will be set up to fit as many ACTS Housing supporters, leaders, and neighbors as possible! Enjoy appetizers from ACTS Housing's neighborhoods and a family style meal.
Details & Registration >>

Silver City International Food and Art Walk
September 24 | Noon-5pm | West National Avenue
This fun festival celebrates the cultural diversity of the Silver City neighborhood through food, the arts, and music! This event is free and open to the public - learn more at http://www.lbwn.org/ifaw
---
This bulletin is a service for our members. If you would like to know how you can become a UEDA Member, contact us at the phone number below or visit our website for details.
---
1915 N. Dr. Martin Luther King Jr. Drive, Milwaukee, WI 53212 * 414-562-9904 * www.UEDAWI.org