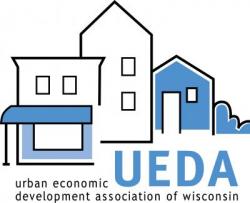 UEDA Community News - June 2015
This newsletter is sent to current members each month and features links to articles, upcoming events and activities of interest. We hope you find this membership service informative and useful!
If you have articles, announcements or a suggestion for a future newsletter, contact
Kristi@uedawi.org
Welcome to these New & Returning Members!
Tim Syth, Lush Production
---
Carnival Milwaukee Partner Feature
Each month we will feature restaurants or caterers who participated in this year's Carnival Milwaukee Food Tasting. They are locally owned and operated businesses that contribute to the local economy and vitality of our community. We encourage you to patronize and support them!

Cempazuchi Comida Brava
1205 E. Brady Street, Milwaukee, WI 53202 * Phone: 414-291-5233 * www.cempazuchi.com
Cempazuchi combines regional art and authentic food for a true Mexican experience. The menu embraces regional specialties, while offering common choices like tacos and quesadillas with an attention to traditional ingredients and preparations. Daily changing margaritas, moles from Oaxaca, corn masa cakes and two style of tamales replicate Mexican tradition.
China Gourmet
117 E. Wells Street, Milwaukee, WI 53202 * Phone: 414-272-1688 * www.china-gourmet.com
China Gourmet serving daily lunch buffet, Sunday Brunch, Weekend Dinner Buffet, Dine In, Carry Out, and Delivery.
---
UEDA Member Milestones

The Milwaukee Metropolitan Sewerage District has been a national leader since its formation. Find the three-part, Urban Milwaukee series highlighting their unique and impactful story below.
The Northwest Side CDC has received the first private investment to their Business Lending Program, which focuses on bringing employers back to the Northwest side of Milwaukee and helping existing businesses to expand. Read more >>
The Water Council President & CEO, Dean Amhaus was featured on the BBC World News Horizons series where he discussed how water technology emerging out of the Wisconsin Water Cluster can benefit the global community. Watch the video here >>
Congratulations to UEDA members Guest House of Milwaukee, Walnut Way and Milwaukee Public Library for being awarded in the 18th installment of the Mayor's Design Awards! In the "Go Green" category Guest House was recognized for their new Rainwater Harvesting Pavilion and Walnut Way for the establishment of Ezekiel Gillespie Park. In the Live.Work.Play category, Milwaukee Public Library was awarded for their development, The Standard at East Library. Many of our neighborhood partners were also recognized for their efforts to address vacant and foreclosed properties. Check project profiles on all of the winners here>>

Mueller Communications recently announced that long-time staff members Lori Richards and James Madlom have become partners and shareholders of Mueller Communications. In addition to becoming partners, Richards will assume the title of president and Madlom will become chief operating officer. Congratulations!
According to the Fair Housing Council, mortgage rescue scams are frequently most effective on homeowners searching for a way to navigate financial difficulties. Bethany Sanchez, senior administrator at the Metropolitan Milwaukee Fair Housing Council talked with Milwaukee Neighborhood News Service about the importance of seeking assistance early, where to find reputable help and what organizations like hers are doing to help victims of rescue scams.
Read more here >>
Outpost Natural Foods is now hiring for positions at their Innovation and Wellness Commons location (set to open Fall, 2015) in Lindsay Heights. If you are interested in joining their team, view job listings and descriptions here >>

Working with the Wisconsin Manufacturing Extension Partnership (WMEP), the Granville Business Improvement District (BID) and Economic Development Corporation (EDC) have announced their Synergize Granville Breakfast Series; an inspiring collection of seminars for businesses in the Granville BID. Series topics include: Talent Management, Growth, Global Expansion, Reducing Costs and Gaining Efficiencies, Best Practices in Certification, and Supply Chain Optimization for Leaders. Click on the topic you are interested in for date/time, description and to register; or contact mary@granvillebusiness.org or 414.736.2891.
UEDA currently has TWO office spaces available for lease!
Located within a shared space; includes access to internet, conference room/meeting space, janitorial and other services. Reasonable rent rate; negotiable. Location: 2212 N. Martin Luther King Drive, Milwaukee. For information, call (414) 562-9904. Please forward to your networks!

Proposed bus rapid transit service for county
Recognizing that "transit is economic development", County Executive Chris Abele says The Milwaukee County Transportation Department will begin designing and estimating the cost of a bus rapid transit service between the region's two largest job centers, downtown Milwaukee and the Regional Medical Center in Wauwatosa. Read more here>>

Wisconsin Fast Forward Grants Available
The Department of Workforce Development (DWD) announced that up to
$8 million is available for new customized worker training grants in nine occupational areas as part of Round 4 of Governor Walker's Wisconsin Fast Forward (WFF) initiative. Download the press release to view the range of possible grant awards and application deadlines.

25th anniversary of the Americans with Disabilities Act (ADA)
There will be a number of exciting Milwaukee events to celebrate this landmark civil rights legislation and milestone for the rights of people with disabilities. The "Road to Freedom Bus" is currently traveling across the country to raise awareness of the ADA and will make two stops in Milwaukee on Friday, June 26. Please see the attached flyers for information about ADA 25 event and visit www.independencefirst.org/events.

New Market Looking for Vendors
The new "5 POINTS EXCHANGE FARMERS MARKET, located at Martin Luther King Jr. Drive and Keefe Ave., is looking for vendors of all types to join their new Saturday market roster. If you have an artisan product to sell and are looking for a new opportunity, contact Ms. Kayla Davis at 414-906-9650, Monday through Thursday, between 9:30 am and 1:30pm for Vendor Interest Forms.

Let the Wild Rumpus Start! Join the Milwaukee Public Library as they honor Maurice Sendak and celebrate 50 years of "Where the Wild Things Are." The Library will host a special exhibition, Maurice Sendak: 50 Years, Works, Reasons, presented by Pick 'n Save at Central Library, 814 W. Wisconsin Ave., from July 10 through August 23.
They are also looking for volunteers to assist with events as part of the exhibition, including the kickoff on July 11 and Wild Rumpus sleepover on August 8. Click here for details.


Students transform foreclosure asset

Young citizens from West Side Academy II have teamed up with area nonprofits to create a unique piece of public art in a neighborhood hit hard by foreclosure. Mayor Tom Barrett recognized students who have been working on art projects to help improve Milwaukee's boarded homes and other anti-graffiti messages on May 19 at City Hall. Read more and hear from students here >>


Equity Is the Superior Growth Model

Tackling the disparities in pay and employment facing women of color will require action at the national, state, and local level. Several cities and states have taken pioneering steps to enact the types of policies and programs that lift up women of color workers - serving as models for other initiatives. Find out the four policy priorities these successes have centered on here >>
Get Your Nonprofit to Stand Out From the Crowd
Social media training site, Social Media for Nonprofits, suggest that in order to get the most out of your social media presence, you've got to catch the public's eye and develop a robust and interactive audience that is continuously growing. Read five tips that will give you the edge you need to stand out in the social nonprofit crowd here >>


Upcoming Training Events & Classes with UEDA Members


Nonprofit Center of Milwaukee
July 21: What Type of Insurance Does Your Nonprofit Need?
Learn about exposures common to nonprofits and appropriate insurance coverage to guard against risks. Details & Registration >>
Recognizing women-owned business in Milwaukee
OnMilwaukee recently recognized women as being major contributors to Milwaukee's local business scene and highlight the work of 11 "fierce females" who are providing life-enhancing outlets for the city and building community at the same time. Read more here >>

Upcoming Training Events & Classes with UEDA Members


Wisconsin Women's Business Initiative Corporation (WWBIC)
Registration for all July-December 2015 classes is now open!
Register online or call your local WWBIC office register via telephone.
Class offerings include:

Exploring Entrepreneurship: Do You Have What It Takes?

Start Smart & Small Biz Planning Series

Planning For a Profitable Business

Minority & Women's Business Certification Discussion

The Power of Quickbooks - Basics & Advanced

Creating a Successful Website For Your Business

UWM Small Business Development Center
The SBDC provides a variety of training sessions and educational resources that can help you start a successful business.
View opportunities here >>
---
Summer Music and Farmers' Market season is underway!
Check out this Tap Milwaukee summer music guide for a list of free music events like Chill on the Hill, Jazz in the Park and tons of other opportunities – all sorted by day of the week for easy browsing. If you are looking for a farmers' market in your area, reference OnMilwaukee's 2015 farmers markets guide for an ever-growing, four page list.

Small Business Investment Panel
Wednesday, July 1 | 10am - Noon | Greater Milwaukee Foundation
If you are looking for alternative small business funding sources and/or technical assistance this is the event for you! The panel will include representatives from: Wisconsin Women's Business Initiative Corporation, Local Initiatives Support Corporation, Legacy Redevelopment Corporation, and IFF. Please RSVP by June 26th to: Sally Svetic (ssvetic@greatermilwaukeefoundation.org) or 414-336-7023. Download the flyer >>

A Home For Everyone Conference
Tuesday & Wednesday, July 15-16 | Jefferson Street Inn, Wausau
Organized by The Wisconsin Collaborative for Affordable Housing, A Home for Everyone conference is convened for the purpose of focusing on these issues for low-income families and individuals. Early bird registration is open through June 26. Deatils and Registration >>

Garfield Avenue Blues, Jazz, Gospel & Arts Festival
Saturday, July 18 | Noon - 8:00pm | Garfield Avenue between 4th and 7th streets, Milwaukee
This free event brings together food vendors, street performers, visual artists, and activities for young children at an all-day event to celebrate the rich history and impact of blues and jazz music.

Run for a Reason (Support The Guest House)
Saturday, July 25 | 7:45am | In-Step (403 E. Buffalo St, Milwaukee)
Registration cost is $15 and includes a t-shirt as well as light snack and beverage at the finish line party. Non-competitive 5K fun-run, or 2 mile family-friendly walk. The walking course is open to social dogs and strollers. Details and Registration >>

Take Root Milwaukee 5th Anniversary Celebration
Tuesday, July 28 at Milwaukee's City Hall Rotunda
By combining homeownership preservation with homeownership creation, Take Root Milwaukee has worked to sustain homeownership and stabilize Milwaukee neighborhoods since 200. Come celebrate their impact at City Hall alongside community members and city officials. Contact Kristi Luzar (kristi@uedawi.org) for more details.

Save the Date! Bronzeville Week
Week of August 1-8 |
Hosted by Alderwoman Milele A. Coggs and Friends of Bronzeville, Bronzeville Week celebrates the history, art, commerce, community and culture rooted in this historic urban neighborhood.
Learn more about the Bronzeville Cultural and Entertainment District >>
---
This bulletin is a service for our members. If you would like to know how you can become a UEDA Member, contact us at the phone number below or visit our website for details.
---
2212 N. Dr. Martin Luther King Jr. Drive, Milwaukee, WI 53212 * 414-562-9904 * www.UEDAWI.org