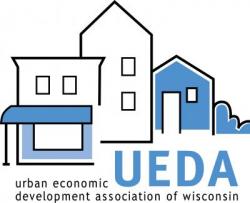 UEDA Community News - March 2015
This newsletter is sent to current members each month and features links to articles, upcoming events and activities of interest. We hope you find this membership service informative and useful!
If you have articles, announcements or a suggestion for a future newsletter, contact
Kristi@uedawi.org
---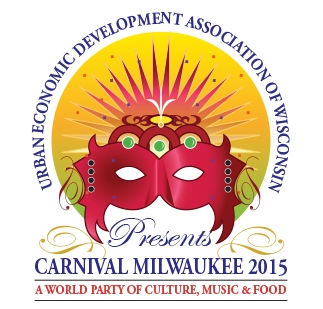 7th Annual Carnival Milwaukee - Bigger than Ever!
On Saturday, February 28 over 310 people joined the UEDA community in celebrating Milwaukee's culture and diversity through food and music. The event featured a Food Tasting with 24 local restaurants & caterers, large puppets, dancing and live music by The Aluar Pearls.

Each year this event raises funds for UEDA and supports local businesses and organizations that contribute to the economic and cultural vitality of Milwaukee. We thank our friends and guests for their support - pictures will be posted soon, so stay tuned!
Carnival Milwaukee Partner Feature
Each month we will feature restaurants or caterers who participated in this year's Carnival Milwaukee Food Tasting. They are locally owned and operated businesses that contribute to the local economy and vitality of our community. We encourage you to patronize and support them!

Amaranth Bakery & Café and Tabal Chocolate
3329 W. Lisbon Avenue, Milwaukee, WI 53208 * Phone: 414-934-0587
Open Tuesday-Saturday 7:00am to 2:00pm
The café opened in 2006 and offers Artisan-style baked goods. Breads are made by hand, using many organic whole grain flours. The small menu changes daily with soups and salads available, along with savory brioche or quiche and an assortment of morning pastries, tarts and irresistible cookies. Ask them about catering small to medium-sized events. On Facebook: Amaranth-Bakery-Cafe

Tabal Chocolate is organic, bean to bar, stone ground, and locally made in Milwaukee at Amaranth Cafe. Their cacao beans are sourced directly from farmers in 6 different countries and made into chocolate using traditional methods. We are committed to employing people from the neighborhood and to the economic development of urban Milwaukee. Tabal is the Mayan word for relationship, and our chocolate brings people together to develop relationships. www.tabalchocolate.com

Ávia Cakes
Phone: 414-467-5680 * aviacakes1@yahoo.com * www.aviacakes.vpweb.com
Ávia Cakes offers homemade dessert cakes made with non-traditional frosting for customers interested in unique made to order cakes. Customers may choose from seventeen varieties or customize a cake that satisfies their palate at no additional cost. On Facebook: Àvia-Cakes-LLC
---
UEDA Member Milestones

UEDA Members Recognized at 2015 Inspire by Example Awards
Congratulations to Erik Koepnick, Guest House of Milwaukee (Wile Volunteer Management Award), Ronald W. Jodat, IndepdenceFirst (Swigart Board Leadership Award) U.S. Bank (Business Award)! Awards will be presented on April 9 at an event hosted by the Volunteer Center of Greater Milwaukee - a service of the Nonprofit Center of Milwaukee. Event info here >>
The Gateway to Milwaukee searching for new Executive Director


Current ED Jim Tarantino is leaving The Gateway to Milwaukee in the coming months to become the new Director of Economic Development for Milwaukee County. For more information about the position, view the job description here >>
---
UEDA Member Spotlight: LISC Milwaukee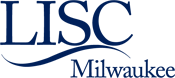 LISC
Milwaukee works to transform distressed urban neighborhoods into healthy
communities
of ch
oice
and opportunity by mobilizing corporate and philanthropi
c support of local neighborhoods.
On April 1
5, LISC will host the Milwaukee Awards for Neighborhood Development Innovation (the
MANDIs)
to celebrate successful efforts
to revitalize neighborhoods and strengthen the community.
Learn more >>
UEDA currently has one individual office space available for lease! Located within a shared space; includes access to internet, conference room/meeting space, janitorial and other services. Reasonable rent rate; negotiable. Location: 2212 N. Martin Luther King Drive, Milwaukee. For information, call (414) 562-9904
or email bill@uedawi.org and forward onto your networks!

Neighborhood Leaders Applaud Mayor's State of the City Speech
Mayor Barrett shared with a crowd of 700 residents, community leaders and city officials that the City of Milwaukee must collaborate and cooperate with neighborhood groups and organizations to solve the city's most pressing problems. Read more here and get the full speech here.

Homeownership Fair Guides Residents in the Homebuying Process

Hosted by Take Root Milwaukee and the City of Milwaukee, more that 200 house hunters came out to the 4th annual event to learn about homebuying opportunities. The fair offered workshops for potential homebuyers and introduced them to the City's Strong Neighborhoods effort, including special mortgages and home rehabilitation loan programs. Read more here >>

Announcing: Southeast Wisconsin Sustainable Food Fund
Sustainable Edible Economic Development and WWBIC have developed a local investment pool for sustainable food businesses in Racine, Kenosha, and Walworth counties. Learn more about this exciting new investment opportunity here >>

Two Local Food Businesses Growing Stronger
Yollande Tchouapi (Deacon), owner of Afro Fusion Cusine and Johnathan Dye of Mr. Dye's Pies are both making investments in their growing food businesses. Deacon will be turning a Wauwatosa building into a commercial kitchen and tasting room, while Dye is a recent recipient of a Kiva Zip loan that will allow him to increase his pie production.

County Backs Seeking Development for O'Donnell Park

The Milwaukee County Board Parks committee has recommended seeking bids for private redevelopment of downtown O'Donnell Park. The area includes a 6.8-acre plaza, and sits atop a multilevel parking structure just west of N. Lincoln Memorial Drive. Read more >>

Money Smart Week coming soon - April 18-25, 2015
Each April, financial institutions and community-based organizations come together to provide financial education through free workshops and events, and inform consumers about where they can get help with their personal finance issues. Learn more & search for events near you at Money Smart Week®

Neighborhood Initiative Seeks to Improve Clinton Rose Park

The Harambee Great Neighborhood Initiative has organized a new group called Friends of Clinton & Bernice Rose Park. At a recent meeting, community members shared concerns and ideas to improve the 9.1-acre park located on the southwest corner of Burleigh Street and Dr. Martin Luther King Jr. Drive. Read more >>
Six Important Tips For Your IRS Form 990
Anyone can download a 990 from Guidestar, including foundations, corporate giving staff, major donors, job applicants, media and regulators. With so much scrutiny, presenting your organization in an accurate and favorable light on the 990 is critical. Here are six sections to check to make sure your 990 is all it can be >>

Upcoming Training Events & Classes

Nonprofit Center of Milwaukee
April 28: Mindful Program Evaluation
Get the resources you need to develop a rigorous, yet flexible evaluation system, and data analysis and reporting strategy, for your organization's major programs. Details & Registration >>
How to Improve Your Chances of Getting an SBA Loan
The Small Business Administration has compiled a list of five things you can do to "bulletproof" your Profit & Loss statement and be on your way to securing the financing you need. Read more >>

Upcoming Training Events & Classes

Wisconsin Women's Business Initiative Corporation (WWBIC)
April 7: How to Maximize Your Income Potential
Look at the many ways of increasing your earning power.
Details & Registration >>

UWM Small Business Development Center
Wauwatosa Chamber Series: 2015
Take advantage of this four-part series of business and marketing trainings revolving around strategy, sales and partnerships to help your business grow and adapt to the fast-paced world of connectedness. Details here >>

Small Business Administration
Events and Webinars: Help to Start and Grow Your Business
Wisconsin SBA provides training & educational opportunities every month focused on starting and growing a small business. Click here for March events & webinars >>
---
WWBIC's Strong Women, Strong Coffee
Wednesday, April 8 from 7:30am - 9:00am | Coffee with a Conscience (Schlitz Park)
A quarterly event where business professionals and entrepreneurs are encouraged to build and grow meaningful connections. Details & Registration >>
Community First Burgers & Birdhouses Event
Thursday, April 9 from 5:30pm to 8:30pm | Milwaukee Public Market
Activities include: gourmet burger buffet, cocktails and appetizers, birdhouse decorating, amazing raffle prize and live music. Download the event flyer here and purchase tickets here.

MANDI Awards Gala
Wednesday, April 15 | Potawatomi Hotel and Casino
The 2015 Milwaukee Awards for Neighborhood Development Innovation Awards gala will announce winners at this not-to-be-missed gala. Event information here

Riverworks Development Corporation Biennial Meeting
Thursday, April 16 at 8:00am | Holiday Inn Milwaukee Riverfront Hotel
Here about their recent achievements and plans for the future. Event information here
YWCA 20th Annual Circle of Women Fundraising Event
Thursday April 16 from 11:00 AM to 1:30 PM | Potawatomi Hotel & Casino's Event Center
Nearly 1,000 business leaders and community members join YWCA for this opportunity to network, learn more about thier work and show support through financial contributions. Details & Registration here >>

Asset Builders Money Conference
Saturday April 18 from 8:00am to 1:00pm MATC, Milwaukee
A financial education conference for youth and families that features speakers, local organizations and workshops on various financial topics. $3/person in advance or $5 at the door.
Event information here or Register here
---
This bulletin is a service for our members. If you would like to know how you can become a UEDA Member, contact us at the phone number below or visit our website for details.
---
2212 N. Dr. Martin Luther King Jr. Drive, Milwaukee, WI 53212 * 414-562-9904 * www.UEDAWI.org