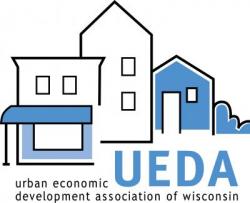 UEDA Community News - March 2016
This newsletter is sent to current members each month and features links to articles, upcoming events and activities of interest. We hope you find this membership service informative and useful!
If you have articles, announcements or a suggestion for a future newsletter, contact jessica@uedawi.org.
Welcome to these New & Returning Members!
Johnson Bank
---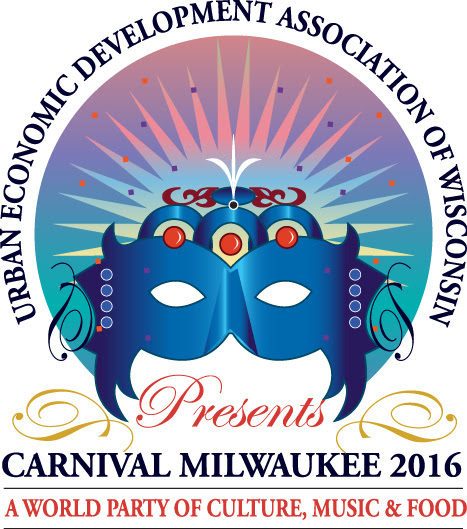 Carnival Milwaukee Celebration: Fun, Flavorful and Successful!
Thank you to our friends, colleagues, Members and community partners that were able to join us last month for our annual party with a purpose -- Carnival Milwaukee! With close to 300 attendees and a growing variety of food tasting participants and new cultural entertainment partners, we are happy to report that this celebration continues to grow and welcome more Milwaukee residents in celebrating the culteral moasic that is our city.
Please look for a full event re-cap in the coming weeks. In the meantime, check out the event website at carnivalmilwaukee.com for a list of participating restaurants and caterers.
Save the Date! Carnival Milwaukee 2017 will be Saturday, February 25!
---
Carnival Milwaukee Partner Feature
Each month we feature restaurants, caterers or vendors who participated in this year's Carnival Milwaukee Food Tasting. They are locally owned and operated businesses that contribute to the local economy and vitality of our community. We encourage you to patronize and support them!
Antigua Latin Restaurant
5823 W. Burnham Street, 53215 * Phone: 414-321-5775 * www.antiguamilwaukee.com
Antigua is a Contemporary Latin & Spanish restaurant. We represent our Latin culture by providing exquisite dishes, made with the finest ingredients. The love and dedication for the Latin Culture is shown through the variety of dishes, proudly representing the Latin community in Wisconsin in our dining room and through our premier catering services.

Baked Custom Desserts
1101 East Brady Street, 53202 Phone: 414-467-8848 * www.bakedcustomdesserts.com
Baked Custom Desserts was founded in 2009 out of a small, home kitchen with a 24 inch oven. What started as a small business making cakes and goodies for friends and family has grown into a custom bakery that offers specialty cakes, delicious cupcakes and fine desserts for Milwaukee Order your custom desserts from directly or stop in at Sciortino's and order with us in person!
---
UEDA Member Milestones
March proved to be a big month for LISC Milwaukee! At their 6th Annual MANDI Awards Dinner, Donsia Strong Hill, an attorney with experience in the public and private sector, was named the organization's new Executive Director, followed by an announcement that LISC national pledged a five-year, $25 million investment in the city. Read more >>

The Water Council, City of Milwaukee, Alliance for Water Stewardship – North America, and ThinkWater were included in the White House Fact Sheet: Working Together to Build a Sustainable Water Future, joining more than 150 organizations nationwide. Read more >>

Congratulations to Town Bank, Milwaukee Area Technical College and Welford Sanders of MLK Economic Development Corp. for being named among the 2016 Milwaukee Business Journal Central City Business Award winners. View a full list of winners here >>

Harbor District, Inc. discusses with WUWM what was, is and can become of this uniquely situated area of the city. Learn more >>

In their 2015 Annual Report, Menomonee Valley Partners demonstrate that Milwaukee is a place where industry, entertainment experiences, outdoor exploration and nature all coexist in the heart of the city. View the report >>

Terry Murphy, Executive Director of Artworks for Milwaukee joins KTI Country Connection to discuss the meaningful job opportunities presented to students from high-risk neighborhoods through their organization. Listen here >>

WUWM features Layton Boulevard West Neighbors and the new business investments being made along National Avenue in Milwaukee's Silver City neighborhood. Learn more >>
Spring Elections: April 5

Just a reminder to get out to vote on April 5 -- and don't forget to bring a photo ID (note: it does not have to have your current address). Review information on candidates, follow news coverage of the election and find resource links for voter registration & elected representatives at www.wisconsinvote.org.

Money Smart Week: April 23-30
Money Smart Week is a public awareness campaign designed to help consumers better manage their personal finances. UEDA is proud to help coordinate Wisconsin's participation in this campaign of hundreds of organizations from across the country. Learn more & search for events near you at moneysmartweek.org.

VA Seeking Developers to Restore Soldiers Home

The Request for Proposal, issued in February, would let developers lease Soldiers Home buildings for up to 75 years if they finance a restoration that will put buildings back into use to serve local veterans. Development proposals are due May 18. Read more >>

Support Milwaukee Neighborhood New Service
Help MNNS reach their goal of 100 contributors by April 18th! Since their launch in 2011, the outlet has been dedicated to telling the untold stores of Milwaukee residents and neighborhoods. UEDA appreciates their honest, informed and often positive coverage, featured regularly in this newsletter! More information >>

Transit Issues Back in the News
Regional transportation continues to be a challenge in southeast Wisconsin, but there are many efforts to address this important economic development issue.

Milwaukee County and its partners recently launched a website as part of a feasibility study process to implement bus rapid transit (BRT) in the East-West corridor of Milwaukee County.

The Coalition for More Responsible Transportation and area state elected officials hosted a community forum on March 30 to discuss BRT and other alternatives in the I-94 corridor.

WISDOT is accepting public comments on the proposal to expand I-94 until April 15. You can weigh in on this topic by

submitting your comments online

or by attending

one of two public input sessions

.



Transit issues have also come up in the Milwaukee County Executive election with State Senator Chris Larson stating he would work for a 1% sales tax increase if elected, with a portion to go towards dedicated local funding for transit (learn more here). The Public Policy Forum has released a few reports discussing options to fund and support local transit, which can be accessed here and here.

SAVE THE DATE for Tuesday, May 3rd at 3:00pm for UEDA's last public input session for VISION 2050, the regional transportation and land use planning effort by the Southeastern Wisconsin Regional Planning Commission (SEWRPC). This is your chance to provide important feedback! Check out a summary of the detailed alternatives for the region's transportation and land use investments explored by people last fall here.
Nonprofit Management Fund
The third Nonprofit Management Fund grant cycle begins on May 9 and closes on May 27. To lean more about what grant funds can be used for, visit the Nonprofit Management Fund website >>

Nonprofit Center of Milwaukee April Calendar
Check out the variety of classes coming up in April, hosted by UEDA Member the Nonprofit Center of Milwaukee. Featured Classes >>
National Small Business Week
May 1-7 is National Small Business Week - seven days dedicated to recognizing the critical contributions of America's entrepreneurs and small business owners. Local and national events are still being announced. In the meantime check out SBA Wisconsin's April calendar of classes and workshops, offered by a variety of area resource providers.

WWBIC Extends Transform Milwaukee Funds
Made possible by WHEDA, funds can be used for start-up capital, inventory and equipment, business expansion, working capital/lines of credit and professional services like accounting & marketing. For more information and a personal visit to your business, BID or economic development agency, contact Renee Linder at 414-395-4548 or renee.lindner@wwbic.com
---
SBA Wisconsin Awards Breakfast
Wednesday, April 6 | 7am to 9am | Hilton Milwaukee City Center
Celebrate 13 award-winning small businesses and small business awards champions at this annual breakfast. Details & Registration >>

WWBIC's Strong Women Strong Coffee
Wednesday, April 6 | 7:30am to 9am | WWBIC Offices (Schlitz Park)
Fueled by caffeine & passion, this morning networking event is for women who are focused on achieving something fresh and new for their business and themselves. April's event features Rebecca Scarberry of Becky's Blissful Bakery. Details & Registration >>

YWCA Circle of Women Luncheon
Wednesday, April 27 | 11:00am to 1:00pm | Potawatomi Hotel & Casino
Each year, business leaders and community members come together to network, hear testimonies from program participants and show their support. Guests are typically invited by table captains and at the event, attendees are asked to join the YWCA in changing lives by making a financial contribution.
Details & Registration >> Don't have a table captain? Please come! Email communication@ywcasew.org and they'll take care of the rest.

African American Chamber of Wisconsin Breakfast of Champions
Tuesday, May 3 | 7am - Noon | Phister Hotel
This event will recognize strong supporters of diverse businesses and champions for economic development in the Greater Milwaukee area; this year, they will honor Cory Nettles of Generation Growth Capital. Details & Registration >>

Hmong Wisconsin Chamber of Commerce Annual Luncheon
Wednesday, May 4 | 11am - 1:30pm | Potawatomi Hotel & Casino
Help HWCC celebrate their 10th Anniversary! Hear from their founders, successful businesses and major partners. Details & Registration >>
---
This bulletin is a service for our members. If you would like to know how you can become a UEDA Member, contact us at the phone number below or visit our website for details.
---
2212 N. Dr. Martin Luther King Jr. Drive, Milwaukee, WI 53212 * 414-562-9904 * www.UEDAWI.org