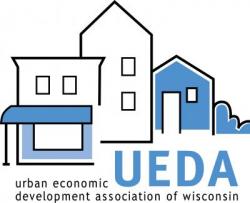 UEDA Community News - May 2015
This newsletter is sent to current members each month and features links to articles, upcoming events and activities of interest. We hope you find this membership service informative and useful!
If you have articles, announcements or a suggestion for a future newsletter, contact
Kristi@uedawi.org
Welcome to these New & Returning Members!
AT&T, Kathryn Berger, Martha Brown, Harold Scott
---
In Recognition: Transitions & New Beginnings
Charlotte John-Gomez will be leaving Layton Boulevard West Neighbors (LBWN)
after serving as executive director of the organization for more than fifteen years. At LBWN Charlotte guided efforts that resulted in $40 million in leveraged neighborhood investment, as well as many other accomplishments. We wish Charlotte the best of luck in her new position as director of Housing and Urban Development's Milwaukee office of Community Planning and Development.
Read Charlotte's departing message here >>
We would also like to congratulate Will Sebern
, LBWN's current Director of Fund Development and Communications on stepping into the organization's Executive Director position in the coming month.
Leigh Kunde,executive director of the Nonprofit Center of Milwaukee since 1993, will step down
from her position late this summer. Leigh has had a profound impact on the nonprofit community in and around Milwaukee during her tenure as director and helped put the Center in a position to thrive.
Read Leigh's departing message here >>
The Nonprofit Center of Milwaukee Board of Directors is undertaking a search for a new executive director.
View job announcement here >>
---
Carnival Milwaukee Partner Feature
Each month we will feature restaurants or caterers who participated in this year's Carnival Milwaukee Food Tasting. They are locally owned and operated businesses that contribute to the local economy and vitality of our community. We encourage you to patronize and support them!

Cakes by Linda Kay
414-202-8876 * cakesbylindakay@gmail.com * Find them on Facebook: Cakes-By-Linda-Kay
We provide Cakes, Pies, Cobblers and Cookies and other items! They also do Weddings, Showers, Birthdays and other events. Give us a call and place an order – you will be glad you did!
Casablanca Restaurant
728 E. Brady Street, Milwaukee, WI 53202 * Phone: 414-271-6000 * www.casablancaonbrady.com
For over 30 years, Casablanca has valued a rich tradition of serving fresh, authentic Middle Eastern cuisine. Casablanca has combined a casual yet elegant Mediterranean atmosphere to create a truly unique dining experience
---
UEDA Member Milestones

Congratulations to UEDA Member Amber Miller (WWBIC) for being being named Women in Business Champion by the Wisconsin SBA! Amber's many initiatives include small business classes for women's refugee groups and serving as a lead on the Wisconsin Saves program. And we thank her for all the work she does to make UEDA's Food Enterprise Development Network a success! All 2015 Small Business Administration Wisconsin Award Winners will be honored on June 5 at a 30th anniversary breakfast.
Veolia, The Water Council and the Wisconsin Economic Development Corporation have reached an agreement to launch a national competition, POW! emPowering Opportunities in Water, to support entrepreneurship and economic development while fostering sustainability efforts in the field of water.
---
UEDA Member Spotlight: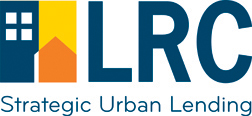 Legacy Redevelopment Corporation
Legacy Redevelopment Corporation is pleased to introduce
their new look and simplified name. We are featuring them this month on UEDA's website and on social media. Meet the revitalized LRC, learn more about their work in the community and view their new website at lrcmke.com.
UEDA currently has office spaces available for lease!
Located within a shared space; includes access to internet, conference room/meeting space, janitorial and other services. Reasonable rent rate; negotiable. Location: 2212 N. Martin Luther King Drive, Milwaukee. For information, call (414) 562-9904. Please forward to your networks!

Transportation: Crucial to Escaping Poverty
In a continuing study of upward mobility from Harvard, commuting time has emerged as the single strongest factor in the odds of escaping poverty. The relationship between transportation and social mobility is stronger than that between mobility and several other environmental factors. Get the full story here and an executive summary of the study here.


CFPB talks student debt in Milwaukee

The Consumer Financial Protection Bureau (CFPB) recently held a public hearing at Milwaukee's Wisconsin Center to gather information from the public on industry practices that make repaying student loans difficult and economic incentives that may affect quality of service. In addition, the CFPB is calling financial institutions, colleges, consumer advocates and policy experts to share their feedback. Submit your comments & experiences at www.consumerfinance.gov or email FederalRegisterComments@cfpb.gov and tell your friends!


Wisconsin Legislature Unveils New, User-Friendly Website

Now that the State budget process is in full swing, this resource can help you learn about & contact your elected representatives. The website includes an updated search function (to find legislative bills by name or title),

interactive maps

to find your representatives, individual web pages for

State Senators

and

State Representatives

, author(s) of a legislative bill and contact information for Legislative Staff and Committee Assignments.
Ways for Board Members to Fundraise (Without Making an Ask)
There are several ways for board members to support fundraising efforts that don't involve asking for money. Here are five tips >>

Upcoming Training Events & Classes

Nonprofit Center of Milwaukee
June 17: Board Diversity and Revenue
Examine proven techniques for recruiting and building culturally competent, engaged boards, focused on mission and service. Details & Registration >>
Milwaukee Small Business Week: June 1 - 5, 2015
Join the City of Milwaukee for an exciting week of professional development, networking and social events to celebrate and connect the City's small business community. View event details here and be sure to check out the 7th Annual City of Milwaukee's Small Business Sustainability Conference titled, "Beyond the Business Plan" on Wednesday, June 3.

Two business plan competitions now open
Start preparing or finalizing your business plan now for a chance to win amazing prizes that will help you launch and grow your business!

Upcoming Training Events & Classes

Wisconsin Women's Business Initiative Corporation (WWBIC)
June 2: Understanding and Building Credit
Learn the tools that help you build credit and discover the lifelong value a good credit rating gives and how to take control of it.
Details & Registration >>

UWM Small Business Development Center
The SBDC provides a variety of training sessions and educational resources that can help you start a successful business.
View opportunities here >>
---
Urban Initiatives Conference - Moving Forward Together: Achieving Collective Impact
Wednesday, May 27 from 7:30am - 3:30am | Italian Community Center
The 17th Annual Urban Initiatives Conference will explore collective impact and how it fits in Milwaukee. Speakers include: Paul Schmitz, Senior Advisor to the national Collective Impact Forum; Michael Smith,Special Assistant to the President and Senior Director of Cabinet Affairs for My Brother's Keeper. Details and Registration >>

Southside Planning Charette Featured at LISC Forum and Happy Hour
Wednesday, May 27th from 5:00pm - 6:30pm | Mango's Tropical Bar and Grill
Learn more about the outcomes of a recent Layton Boulevard and Clarke Square Charette, and how it could be a model for other neighborhoods at this forum. Registration not necessary.

Milwaukee Community Service Corps "Powering Green" Annual Fundraiser
Thursday, June 4 from 5:00 to 7:00pm at Fred's Pub at MillerCoors
MCSC will toast young adults who have made outstanding strides to better their lives and our city through education, job training and community service. Enjoy MillerCoors beverages and hors d'oeuvres, with a short recognition program. Event information here

Strong Women, Strong Coffee
Wednesday, June 10 from 7:30-9:00am at Schlitz Park Auditorium
Guest Speaker Lt. Gov. Rebecca Kleefisch will lead this quarterly networking event for women who are focused on achieving something fresh and new for their business and themselves.
Details and Registration >>

Water Summit 2015
June 23 & 24 | The Pfister Hotel
This year's theme, "Creating a One Water Region" focuses on a model that connects and enhances historically independent "water silos" to create a more efficient, effective and comprehensive water system for a region with the priority to improve water quality, knowledge-based stewardship and water sustainability.​ Details & Registration here >>
---
This bulletin is a service for our members. If you would like to know how you can become a UEDA Member, contact us at the phone number below or visit our website for details.
---
2212 N. Dr. Martin Luther King Jr. Drive, Milwaukee, WI 53212 * 414-562-9904 * www.UEDAWI.org