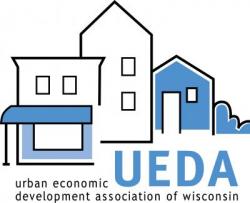 UEDA Community News - September 2016
This newsletter is sent to current members each month and features links to articles, upcoming events and activities of interest. We hope you find this membership service informative and useful!
If you have articles, announcements or a suggestion for a future newsletter, contact jessica@uedawi.org.
Welcome to these New & Returning Members!
IndependenceFirst, Dominican Center for Women, and Hmong Wisconsin Chamber of Commerce
---
Registration is Open for UEDA's Annual Summit!


Join us at this year's Community Development Summit as we partner with the

Greater Milwaukee Committee and MKE United

to examine the MKE United Action Agenda and its effort to "…create a shared and inclusive vision for downtown Milwaukee and its adjacent neighborhoods."

What to Expect



Engage in meaningful conversation about civic engagement:

What it means to you and others around Milwaukee and how it can be applied to efforts that connect neighborhoods to the opportunities present in major projects being developed downtown.

Hear from local leaders across civic sectors:
Learn how they believe their institutions, projects, programs and methods of engagement can be leveraged in ways that engage with and support Milwaukee neighborhoods.
Look for an announcement of panel members soon!

Connect & network with a diverse group of stakeholders: Discuss what it means to foster a civic culture that lends itself to collaboration, resource activation and meaningful engagement.
---
Carnival Milwaukee Partner Feature
Each month we feature restaurants, caterers or vendors who participated in this year's Carnival Milwaukee Food Tasting. They are locally owned and operated businesses that contribute to the local economy and vitality of our community. We encourage you to patronize and support them!

Irie Zulu
Phone: 414-509-6014 * www.iriezulu.com
Irie Zulu is a seamless fusion of traditional African and Jamaican cuisines made in the beautiful Milwaukee, Wisconsin community using the best seasonal ingredients that we can possibly find. Irie Zulu was dreamt up by owner and Maitresse de Cuisine Yollande Deacon, who also owns and operates Afro Fusion Cuisine brands. We view food as a connector between people and cultures; a language that expresses our passion and love for others, a nourishment that thrills and heals the body and mind; an art that expresses the cooks imagination and ultimately food as a social experience that builds communities of healthy happy people.

Larry's Hoagies & Barbeque Station
4115 N. 76th Street, Milwaukee, WI 53222 * Phone: 414-795-3395
Find them on Facebook: Larrys-Hoagies-Bar-B-Que-Station-LLC Larry's specializes in hoagies – meaning hot, tender and tasty to your taste buds. We offer a variety of options including pulled pork, beef brisket, chicken, hot links, cheesesteak sandwiches, Italian beef, barbeque ribs, tips and shoulder...product that will make you hug your mama! And for dessert, enjoy the "Say Cheese" cheesecake!
---
UEDA Member Milestones

During the week of September 12, the Wisconsin Women's Business Initiative Corporation hosted the national Association of Women's Business Centers Conference where they showcased their mission and successes to more than 300 leaders of Women's Business Centers from all around the United States, Canada, and Mexico.

Venice Williams, of Alice's Garden and The Body & Soul Healing Arts Center, was recently featured in The New Food Economy where she discusses the importance of creating spaces in Milwaukee that promote "physical health, spiritual health, and the health of the community."

The Guest House of Milwaukee has completed an 8,000 sq. ft. expansion and renovation to it's shelter for men, allowing them to continue to proving housing, education, and counseling services at an increased capacity.

In order to meet the needs of Wisconsin's veteran-friendly employers, the Wisconsin Veterans Chamber of Commerce is offering new programs and services to connect veteran job seekers with businesses looking to hire veterans.

Janel Hines, who serves as the Director of Grant Programs and Strategic Initiatives for the Greater Milwaukee Foundation has been named the first "Rad Woman" in an series introducing area women who will be honored at "The Rad Women Celebration: Being Rad for Social Change" put on by the Women's Fund of Greater Milwaukee.

BMO Harris Bank has opened a temporary, mini-branch in their existing Sherman Park location to continue to provide service to the neighborhood while their main building undergoes fire-damage assessment.
Fast Forward Grant to Train and Employ Milwaukee Residents For the first time since its enactment, the grant is being utilized solely for residents in the City of Milwaukee to develop in demand job skills required by Wisconsin employers. Read more >>

Streetcar Construction Opportunities
The streetcar project's contractor, Kiewit Infrastructure, will issue more than 30 project RPFs in the coming months and is committed to the a DBE goal of 21% and residential preference goal of of 40%.
Read more >>

DOT Approves Bus Rapid Transit
Milwaukee County has received approval from the U.S. Department of Transportation to enter into the Project Development phase of the East-West Bus Rapid Transit Project, the next step in the process to modernize our regional transit system. Read more >>

Manufacturing Grows in Century City
Under a $73 million dollar contract with the Los Angeles Metropolitan Transit Authority, train manufacturer Talgo Inc. will return to Milwaukee's Century City Business Park to refurbish trains. Read more >>
FREE Small Business Development Sessions!
As a part of the Business Capacity Development Program (BCDP), the City of Milwaukee is collaborating with Milwaukee Metropolitan Sewerage District - MMSD to offer a variety of development sessions targeted toward local small businesses. These sessions focus on Project Management, Construction Management, and Marketing, as well as several specifically devoted to networking. The goal of the BCDP is to increase the capacity of local small, minority and women-owned businesses to better compete for City and District projects. Details & Registration >>

Federal Awards Granted to WWBIC
In September, WWBIC received a total of $691,000 in federal awards for the year 2016-2017 thanks to the support of offices like the U.S. Small Business Administration and the U.S. Department of Agriculture. Congratulations!
---
Nonprofit Leadership Summit
October 13 | 9:30am to 6:30pm | Best Place
Join the Nonprofit Center of Milwaukee in celebrating new ideas in leadership already making a difference in our sector and help uncover those that will change our lens on how leadership could work. Details & Registration >>

Walk The Talk 2016
October 13 | 8am to 5:30pm | Near West Side Neighborhoods
Innovation in Milwaukee (MiKE) and Creative Alliance Milwaukee (CAM) will host Walk the Talk conference, in Milwaukee's Near West Side neighborhood and focus on Change -- from how to evaluate and recognize it, to how we can help ourselves and others prepare for and navigate it successfully in our lives, organizations, and communities. Details & Registration >>

Central Wisconsin Business Equality Conference
October 16 | 1:30pm to 5pm | Stevens Point
Join the Wisconsin LGBT Chamber of Commerce to network with other business professionals from around the state, learn about the importance of diversity in the workplace, and attend breakout sessions designed to help your business grow and thrive. Details & Registration >>

Northwest Side CDC Economic Development Forum
October 27 | 9am-11am | Century City Building
Join the Northwest Side DCD for a discussion titled "30th Street Corridor Like You've Never Seen It Before." Featuring: Keynote address by Joel Parker, premiere of 30th Street video by Adam Carr, and a reaction panel featuring the City of Milwaukee, WHEDA, MMSD, and Employ Milwaukee.
Register here >>

Rebuilding Together Greater Milwaukee's 'A Masked Affair' Fundraiser
October 28 | 5pm-10pm | This Wisconsin Club
Join RTGM for a wine tasting an auction at their 5th Annual Fundraiser benefiting Block Build Milwaukee. Details & Tickets here >>

Live in Hope Reception
November 2 | 4pm-7pm | Milwaukee Athletic Club
Join Mercy Housing and help build a region where everyone has an affordable home to use as a springboard to achieve better health, economic security, and a brighter future for their kids.
Details & Tickets >>
---
This bulletin is a service for our members. If you would like to know how you can become a UEDA Member, contact us at the phone number below or visit our website for details.
---
1915 N. Dr. Martin Luther King Jr. Drive, Milwaukee, WI 53212 * 414-562-9904 * www.UEDAWI.org